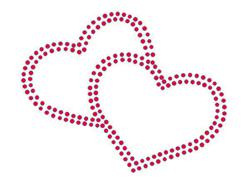 Pittsburgh, PA (PRWEB) February 14, 2012
The team at Turbie Twist took a "timeout" from a busy Valentine's Day to share things that each member loves.
Members of the Turbie Twist Team love family, friends and of course the original super-absorbent Turbie Twist® hair towel.
Watch this video to find out one other thing that each Turbie Twist member loves on YouTube.
To learn more about Turbie Twist and its new products, visit http://www.TurbieTwist.com and find us on Facebook, Twitter and Youtube.
About Turbie Twist, LP
Turbie Twist, LP is the sole manufacturer and distributor of the Turbie Twist® hair towel. The Turbie Twist® is smaller and easier to use than an ordinary bath towel that simply falls off.
The Turbie Twist® is a revolutionary product that allows one to be the ultimate multi-tasker while drying their hair. It's unique twist and loop system makes it the hair towel that stays in place. Featuring a tapered design the Turbie Twist® allows for a perfect fit on all head sizes. It allows users to get dressed, apply make-up, and check email - all while drying their hair.
# # #