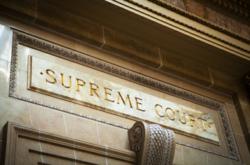 Looking at statistics on the Crimestoppers website, business for solicitors is better tan ever...
Basingstoke, UK (PRWEB UK) 27 February 2012
Telemarketing for solicitors is becoming more common as more legal companies have been asking about telemarketing for generating new business. As there are so many telemarketing companies around the UK, Marketing Quotes offers some helpful advice to solicitors looking into using a telemarketing agency.
There is a growing number of solicitors in the UK (as the Guardian Newspaper pointed out, the number of solicitors in the UK is growing at four times the rate of the population), as solicitors find competition is tighter, there is the need to be pro-active in looking for new clients. Having a good website is essential, but taking control of new business is becoming more important for solicitors that wish to grow in the current climate.
There are many different kinds of solicitors dealing with a wide range of legal areas (criminal law, business law, immigration, divorce, car crime, juvenile crime etc.) but considering legal issues as a whole, potential business for solicitors is better than ever (higher crime figures, higher divorce figures, higher car crime etc.) figures being taken from the Crimestoppers website.
The UK has over 600 telemarketing companies for solicitors to choose from, but too much choice can make things difficult; so Marketing Quotes offers solicitors the following helpful advice on finding the right telemarketing agency to partner with:
Tip Number 1 - Talk to a few different telemarketing companies that have experience in working with solicitors. All telemarketing companies will have their areas of expertise, but choosing one that has worked in the legal sector should mean quicker and better results.
Tip Number 2 - Arrange meetings to visit a few of the telemarketing companies that seem to tick the boxes of interest. Chatting on the phone or via e-mail is good, but to really understand the agency and how they work, a meeting is preferable. A meeting also gives the chance to ask about the telemarketing companies track record, how successful they are for their existing clients and how soon it takes to start to see ROI.
Tip Number 3 - Asking for a pilot scheme to test the water is wise, rather than jumping straight into a contract or agreement. Very few telemarketing companies will offer free calling (to test the water) however they may well offer a reduced rate to prove their ability to do calling for solicitors and generate results.
Tip Number 4 - Asking for referrals is wise, current clients that the telemarketing company is doing work for and finding out from them how the service is. Are results being generated, are promises kept, is feedback forthcoming and is the telemarketing generating a return on investment.
Tip Number 5 - View telemarketing as being a long term relationship that needs invested into. Telemarketing does not always generate quick results, but does require a level of development over the course of time (for the data to be cleaned, contacted, followed up and accounts nurtured). How long has the telemarketing company been running and how long have their clients remained with them; this should give a good indication of how fruitful the agency is for the long term.
Telemarketing can be an expensive investment and does need to be approached with care and patience giving time to look at different telemarketing agnecies and meeting with them. As long as time is taken to choose the right agency that can offer a good track record of generating results for solicitors, then the telemarketing campaign should be a successful one.
About Marketing Quotes - Marketing Quotes is a free service to help UK businesses to get free advice and quotes from local marketing companies that have experience in their industry. Telemarketing and lead generation are popular areas for UK businesses to get advice and quotes for during difficult economic times.
###