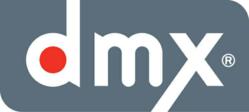 Austin, TX (PRWEB) February 14, 2012
Austin, Texas (February 2012) – DMX, an innovative and proven leader in commercial music and experiential marketing services and strategies, today released a report outlining the results of its commissioned study. The report sought to determine the following: proportion of small retailers that play music in their stores; source of music that is played; awareness and use of commercial music / Internet radio services; and whether the required public performance fees are paid through a commercial music provider or directly to organizations such as ASCAP or BMI.
With limited exception, playing music in a retail establishment requires a public performance license. Playing music in a retail establishment without a public performance license constitutes copyright infringement and exposes the business owner to significant legal and financial risk, including damages between $750 and $150,000 per infringed work.
Public performance license fees are paid to the songwriters, authors, composers and publishers of the songs played in businesses. For many musicians, the royalties paid by businesses for public performance of their work is a significant source of income.
The nationwide survey of small retailers*, conducted by independent strategic marketing research firm Target Research Group, produced the following key findings:

90% of businesses play music in their establishments
In stores that play music, the primary source is terrestrial radio (43%).
Other music sources include CD players/tape players (18%), MP3 players (15%), Internet radio (12%) and commercial music services (9%)
While 62% of store managers are aware of commercial music services, only 8% currently use a commercial music service which would cover music licensing requirements.
Of the retailers who are not using a commercial music service, few pay public performance license fees to either ASCAP or BMI. The leading reason given is lack of awareness regarding licensing requirements and fees.
Without proper public performance licenses, businesses that utilize CDs, MP3 players (including iPods and iPhones), satellite / Internet radio, and other personal devices are committing copyright infringement The results of this study suggest that many businesses may mistakenly assume that they do not require public performance licenses because they purchased music on iTunes or use an Internet radio service. However, these consumer products do not convey the necessary rights of public performance.
Highlights from the study are below.
DETAILED TABLES:
Whether currently play music in establishment:
Yes 90%
No 10%
Source of music played in store:
Terrestrial Radio (over-the-air) 43%
iPod 15%
Internet Radio 12%
Commercial Music Service 9%
Another Music Source 22%
CDs/CD/Tape Player 18%
Of those playing Internet radio or MP3s (or iPods); whether pay a public performance license fee to ASCAP or BMI:
ASCAP BMI
Yes 4% 3%
No 65% 45%
Don't Know 27% 48%
Not Reported 4% 4%
Of those playing Internet radio or MP3s (or iPods); Reasons for not paying a public performance fee to ASCAP or BMI:
ASCAP BMI
Did not know they had to pay fee 61% 50%
Believe music services cover licenses 11% 25%
Never approached to pay license fee 2% 3%
Aware of fee but elect not to pay - -
Other Reasons 24% 25%
Use free internet radio 7% 6%
Play own music/own collections 9% -
Don't Know - -
Not Reported - -
small retailers are defined as retailers with less than 20 locations.
About DMX
For over 40 years, DMX has been designing and delivering brand-enhancing services to over 100,000 businesses worldwide. With creative services and leading delivery technology, DMX designs and delivers unique and memorable brand experiences for businesses to connect with their customers and become an integrated part of their lifestyle. The DMX suite of services includes music services, strategies, and promotions, music licensing, video and digital signage, audio/visual system design, as well as scent marketing, and mobile and audio messaging solutions. In partnership with Pandora ®, DMX brings the industry's first fully licensed personalized internet radio specifically for business. For more information, please visit http://www.dmx.com.
###