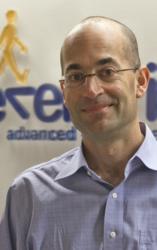 Doug's experience and guidance will allow us to continue to offer cutting edge e-commerce solutions to SaaS providers around the world.
- cleverbridge CEO Christian Blume
Cologne, Germany (PRWEB) February 15, 2012
cleverbridge, the premier global e-commerce provider for software and SaaS companies, takes its SaaS capabilities to a higher level by appointing Doug Caviness as the head of SaaS solutions. In this position, Caviness will lead cleverbridge's established SaaS team and drive the company's strategy as the SaaS market continues to develop globally.
Today, SaaS offerings account for 7 percent of total software revenues but are expected to more than double to 17 percent in 2013, according to "Software Vendors: The Shift To SaaS," a study conducted by Forrester Consulting on behalf of cleverbridge.
"As a SaaS company ourselves, we have experienced the software industry evolution from the inside," said cleverbridge CEO Christian Blume. "With a deep understanding of the complexities involved when integrating with a cloud service provider, we have developed the most full-featured e-commerce solution available. For more than five years, we have supported high-volume SaaS providers with subscription management, PCI compliance, anti-fraud measures, multi-currency processing and more. Now Doug's experience and guidance will allow us to continue to offer cutting edge e-commerce solutions to SaaS providers around the world."
With more than 20 years of software industry experience, Caviness has anextensive background that spans some of the most recognizable technology brands, including Hewlett-Packard, where he designed SaaS-based IT security assessment services. Caviness has worked in various senior positions at Fortune 500 companies and cofounded successful startup companies.
"cleverbridge's SaaS expertise has distinguished the company as a pioneer in the industry," Caviness said. "I am thrilled to join cleverbridge at this exciting time, and ready to give our clients the agility to thrive in this evolving market."
With more than 25 percent of total revenue from subscriptions last year, cleverbridge continues to prove that an expansive menu of services is what SaaS companies need to truly go global. Since its origination, cleverbridge has supported all business models, from perpetual license to SaaS, with a robust global infrastructure. The company's advanced platform includes flexible usage-based billing options, in-application ordering processes and comprehensive B2B offerings such as quoting, proposal generation and purchase order processes.
Find out more about cleverbridge's complete e-commerce solution for SaaS.
About cleverbridge
cleverbridge is a full-service e-commerce partner for companies that sell software and SaaS. Our flexible platform and unrivaled service fuel the performance of B2C and B2B businesses around the globe. Drawing from years of experience and expertise, cleverbridge provides a customized, multi-channel e-business solution in record time. International corporations like Avira, DivX, Ipswitch and Quest Software count on cleverbridge to support their traditional, SaaS and subscription-based e-commerce needs. Get to know us at http://www.cleverbridge.com, our Building Keystones blog, Twitter, LinkedIn and Facebook.
###