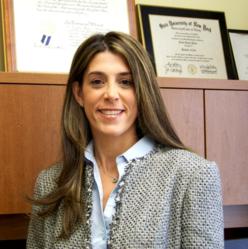 Westchester, N.Y. (PRWEB) February 16, 2012
Debt collection agencies (creditors) have historically harassed those in debt. Collectors often call multiple times a day, from multiple agencies, quickly overwhelming the debtor. If you are having trouble dealing with the seemingly endless calls, there are steps you can take. Laws are in place to stop debt collectors from harassing consumers and using false claims. The Federal Government through the Federal Trade Commission (FTC) is cracking down on these practices now more than ever before.
The FTC's recent $2.5 million settlement with Asset Acceptance Capital Corporation, one of the nation's largest debt collection companies, required Asset Acceptance to pay a civil penalty for deceiving consumers by trying to collect old debts. Anyone with outstanding debt, no matter how little or how much, should understand his or her rights against a debt collection agency and how to handle these harassing calls from creditors.
Know Your Rights
Although it may seem like the creditors have power over you, you do have rights when you are in debt. In fact, the Fair Debt Collection Practices Act (FDCPA) is a statute added to the Consumer Credit Protection Act meant to eliminate abusive practices in the collection of consumer debts, promote fair debt collection and provide consumers with an avenue for disputing and obtaining debt information. The FDCPA creates guidelines under which debt collectors may conduct business, defines rights of consumers involved with debt collectors and creates penalties for violations.
The FDCPA specifically prevents collectors from harassing or threatening consumers to force them to pay their debts. Do not stand for these practices. You can file a complaint with the FTC or sue a collector who breaks the law while trying to get you to pay a debt. To find out more about the FDCPA or to file a complaint, contact the Department of Consumer Protection or the FTC.
Speaking with a Debt Collector
Once you have determined your rights as a consumer, you are much better prepared to deal with your collectors.

First thing's first -- don't avoid the call. That will not stop them from calling and you shouldn't have to unplug your phone to avoid the calls.
Refrain from telling the collector personal information. The creditor does not care why you can't pay the debts; he or she will do everything in his or her power to get you to pay them, even if you can't afford it. Instead, ask your creditor to send you a written notice verifying the debt if you believe you do not owe the amount the creditor is trying to collect.
Once you receive the written statement, investigate and make sure that all of the debts are yours and were not previously paid off. If any of the debts are past their statutes of limitations, not your own debt, or have already been collected, write a letter to the collection agencies explaining these things and refuse any future calls.
If you know the debt is correct, review your finances and figure out your ability to repay the debt. Although a failure to pay off debts can lead to poor credit, be honest with the debt collector if you cannot pay in full right away. If you can afford to pay some of the debt, tell the collector exactly what you can pay. You may be able to negotiate a lower amount or a payment plan. Do not be afraid to end the negotiation if you feel pressured into agreeing to something that you can't afford. Do not agree to take out a loan or borrow money from a friend or a family member in order to pay off the debt. Insist that the collector send you any payment arrangement in writing before sending your payments.
If you cannot pay back the debt, inform the collector and say that you will address the situation when you are able to make payments. Do not promise to pay the debt when you can't afford it.
Getting Creditors to Stop
One sure way to stop a creditor is by settling your debts. If that isn't a feasible option, consult a debt resolution attorney. An attorney with this specialization is the safest option for someone with large debts.
A debt resolution firm has a staff of professionals who negotiate with creditors on behalf of clients, often achieving dramatic reductions in the amount they owe. An attorney will help clients develop an affordable monthly payment plan based on their current income and negotiate a settlement of the debts.
The best part? Once an attorney takes over your debts all collectors will be redirected to the attorney, stopping those harassing calls once and for all.
Leslie H. Tayne is the founder of The Law Offices of Leslie H. Tayne, P.C., a legal firm specializing in consumer unsecured-debt resolution and bankruptcy avoidance. She has 15 years of experience in the field and has directed her own practice for the past decade. She has offices in Melville, Long Island, and in White Plains in Westchester County. The firm can be reached by calling 631-470-8204 or by visiting http://www.attorney-newyork.com.
# # #