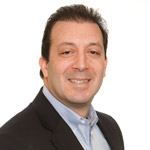 CRM is at the heart of Revenue Marketing Transformation, and it is extremely gratifying to share this distinction with other world-class consulting firms
Atlanta, GA (PRWEB) February 15, 2012
The Pedowitz Group, an award winning revenue marketing agency, announces its ranking on the 2012 CRM Watchlist in the Consulting / Systems Integration category. Published by ZDNet, this annual review of most influential CRM players is the brainchild of industry analyst Paul Greenberg, also known as the Godfather of CRM.
With multiple categories, all winning companies on Greenberg's Watchlist demonstrate an exemplary and measurable commitment to putting customers at the heart of their businesses. A complete list of winners can be found here: http://www.zdnet.com/blog/crm/crm-watchlist-2012-the-winners-list/3966
The Pedowitz Group consistently exceeds customer expectations for generating revenue from marketing for enterprise clients like Dell and McKesson. No stranger to the awards circuit, The Pedowitz Group was named one of the Fastest Growing Private Companies in Atlanta in 2011. Most recently, Principal Partners Jeff Pedowitz and Debbie Qaqish were named to the Top 10 Most Influential People in Sales Lead Management by SLMA.
"I think many recognize The Pedowitz Group as the industry leader when it comes to revenue marketing consulting, but without deep CRM expertise, we could not help our clients drive revenue results." said Jeff Pedowitz, President and CEO, The Pedowitz Group. "CRM is at the heart of Revenue Marketing Transformation, and it is extremely gratifying to share this distinction with other world-class consulting firms like Accenture, Capgemini and CSC."
About Paul Greenberg
Paul Greenberg is author of the best-selling book, CRM at the Speed of Light: Social CRM Strategies, Tools, and Techniques for Engaging Your Customers. He is President of The 56 Group, LLC, a customer strategy consulting firm, focused on cutting edge CRM strategic services. Paul is a founding partner of the CRM training company, BPT Partners, LLC, a training and consulting venture composed of CRM luminaries.
About The Pedowitz Group – Connecting Marketing to Revenue™
The Pedowitz Group (TPG) is the world's largest full-service Revenue Marketing Agency. TPG helps global clients transform their marketing organizations from cost centers to revenue centers by assessing and optimizing six controls: strategy, people, process, technology, content and results. As the authority on Revenue Marketing Transformation™, The Pedowitz Group has helped over 800 clients begin the journey to driving predictable, repeatable, and scalable revenue results. For more information on how TPG helps clients become successful Revenue Marketers®, visit http://www.pedowitzgroup.com or blog.pedowitzgroup.com.
###