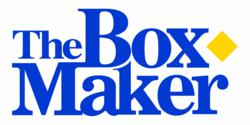 Kent, WA (PRWEB) February 15, 2012
The BoxMaker Inc. enters new era with updated brand and website.
For the first time in 30 years, The BoxMaker Inc., the Northwest's single point of contact for the full range of packaging services, is renewing its brand. The BoxMaker Inc. partnered with Eben Design, a Seattle based creative agency with incredible talent to update the brand and create a new website. As part of the rebranding effort, the organization has an updated logo, colors, imagery and messaging to clarify The BoxMaker's identity and offering.
"Despite the fact that The BoxMaker offers much more than boxes, we have suffered from an inconsistent understanding of what we do and how clients benefit," says Richard Brown, The BoxMaker Inc. Vice President. "We've added significantly to our capabilities and wanted to properly convey this to our clients, potential clients and business partners."
Over the years the company has expanded it's manufacturing to include self-adhesive labels and foam cushioning. The BoxMaker Inc. is also a significant provider of package design and fulfillment services. Their most recent investment, in wide-format digital printing, further contributes to its advantages by enabling delivery of high quality print at any quantity.
"We've long had an unparalleled reputation in the packaging industry, and wanted to properly convey this to our clients, potential clients and business partners. Our revised tagline, "Creating an Impact, Design through Fulfillment," speaks to our capabilities as well as our dedication to making powerful packaging," says Brown. "We strive to help every client through the entire process and ideally would help every client from start to finish – design through fulfillment."
In order to be communicate its message, the company also launched a new website. The website address, http://www.boxmaker.com remains the same, but has been completely reworked to make it more user friendly and more comprehensive. The new site outlines services and experience, demonstrating "The BoxMaker Advantage". "The updated website effectively shows who we are as a company and inspires clientele to collaborate with us," says Justin Stacey, Business Development Manager for The BoxMaker Inc.
In addition to our new website, we're also represented in the social media realm. We have a company page on LinkedIn, FaceBook, Twitter and YouTube.
About The BoxMaker:
The BoxMaker began serving the Puget Sound region as a custom corrugated manufacturer. Innovative packaging solutions fueled our steady growth, and by 1991 we had included a foam and custom label division while strengthening our full line of packaging supplies. Today, we have six locations serving clients along the I-5 corridor from Southern Oregon to the Canadian border and east to Spokane and the Inland Empire.
# # #