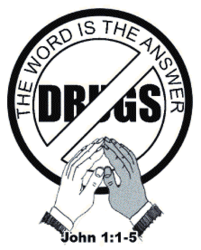 It is not only the rich and famous that are drinking and drugging themselves to death.
Clearwater, FL (PRWEB) February 15, 2012
Whitney Houston did not die from drowning, but rather from what appears to be a combination of Xanax and other prescription drugs mixed with alcohol. http://www.tmz.com/2012/02/13/whitney-houston-cause-of-death-prescription-drugs-drowning-atlanta/
In spite of beauty, talent and worldly success, Whitney Houston is the most recent celebrity to cut her life short because of alcoholism and drug addiction. This list includes:

Marilyn Monroe, a famous actress and a 1950s & 1960s sex symbol died from an overdose of sleeping pills at the age of 36.
Brian Epstein, the manager of the Beatles died on August 27, 1967 from an overdose of sleeping pills and alcohol at the age of 32.
Judy Garland who was a triple threat - actress, singer and dancer, and is remembered for her role as "Dorothy" In "The Wizard of Oz" died from an overdose of sleeping pills while on tour in London, England at the age of 47.
Guitar legend, Jimi Hendrix choked on own vomit after taking too many barbiturates at the age of 27.
Superstar and showbiz legend, Elvis Presley, died of cardiac arrhythmia caused by large prescription drug intake at the age of 42.
While completing his role as the darkly disturbed Joker in the Batman movie, "The Dark Knight," Heath Ledger complained about his inability to sleep, so he was given several prescriptions. The much beloved, 28-year-old actor and father was found naked and dead on the floor of his apartment. The official cause of death in his accidental overdose was "acute intoxication" by the combined effects of six drugs he was supposed to be taking. For whatever reason, he simply took too much of them all at once.
Over the past 50 years the devastation of alcoholism and other drug abuse has only escalated. It is not only the rich and famous that are drinking and drugging themselves to death. Everyone is susceptible regardless of age or station in life.
Drug addiction is not just a biological and chemical dysfunction, it is a spiritual bondage. Pharmakeia is a word found three times in the Greek manuscripts of the New Testament. It is the root word from which we get our English word pharmacy or pharmacist. Pharmakeia is translated as witchcraft or sorcery. It speaks of the occult magical arts which are often found in connection with idolatry. Drug and alcohol abuse including nicotine and caffeine addictions, like witchcraft, are powerful, demonic strongholds that need to be fought with spiritual weapons. We need to pray for the addicted!
The weekend of April 14 – April 15, 2012 has been designated as the 22nd Annual "Just Pray NO!" to drugs Worldwide Weekend of Prayer and Fasting.
If you are concerned about the impact of addiction on society then, please take two minutes to view this video - it can be life changing! Then share it with others:
http://www.youtube.com/watch?v=p2yAFl05oJc
To learn how groups can participate in our annual prayer event, or find help for addiction through prayer and Christian ministries log on to our web site: http://justprayno.org and click on "Information on the Annual Worldwide Weekend of Prayer" or email: justprayno(at)aol(dot)com.
For a personal interview with "Just Pray NO!" Founder and Author Steven L. Sherman, in the U.S.A. call: (727) 647-6467 or email: justprayno(at)aol(dot)com
###