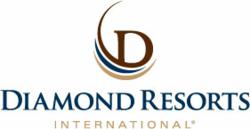 Las Vegas, NV (PRWEB) February 14, 2012
Diamond Resorts International® (Diamond), a global leader in the hospitality and vacation ownership industries, continues to raise the standard and receives the Golden Hospitality certificate at Flamingo Beach Resort in St. Maarten for the successful completion of The American Hotel and Lodging Association Education Institute (AHLEI) course by more than 100 team members.
Recognized as a leader in hospitality certification in all areas including hotels, food and beverage, hotel suppliers and spas, AHLEI strongly supports the continued education and development of industry professionals. Certification through AHLEI requires a demonstration of extensive knowledge and experience in the field as well as the successful completion of a certification examination.
The skills and knowledge of the hospitality industry exhibited by the team members at Flamingo Beach Resort exemplifies the dedication and commitment that Diamond Resorts International® strives to deliver to its owners, members and guests at resorts worldwide.
According to Stephen J. Cloobeck, Chairman and Chief Executive Officer, Diamond Resorts International®, "This is the level of commitment to service excellence that I expect from all Diamond team members. Our internal culture of The Meaning of Yes® encourages every team member to seek creative ways to deliver service excellence and ultimately provide our owners, members and guests with memorable vacation experiences."
Diamond Resorts International®, with global headquarters in Las Vegas, Nevada, is one of the largest hospitality companies in the world with more than 200 branded and affiliated resorts and over 27,000 guest beds in 28 countries with destinations throughout the continental United States and Hawaii, Canada, Mexico, the Caribbean, Europe, Asia, Australia and Africa. Offering simplicity, choice and comfort to more than 418,000 owners and members through the branded hospitality service of approximately 5,000 team members worldwide, Diamond Resorts International® is dedicated to providing its guests with effortless and relaxing vacation experiences every time, for a lifetime.
Annually, nearly 1.4 million owners, members and guests enjoy the simplicity, choice and comfort Diamond Resorts International® offers through our branded hospitality experience.
About Diamond Resorts Corporation
Diamond Resorts Corporation and its subsidiaries develop, own, operate and manage vacation ownership resorts and, through resort and partner affiliation agreements, provide owners and members with access to 71 managed resorts and 137 affiliated resorts and six cruise itineraries through THE Club® at Diamond Resorts International®. To learn more, visit DiamondResorts.com.
###