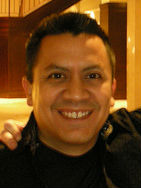 I invite everyone who would like to meet some of the world's greatest internet marketers to join us at this party.
Austin, TX. (PRWEB) February 14, 2012
Carl White of themarketinganimals.com, well known as the ultimate leverage guy is the keynote speaker for the Internet Marketing Party™ in Austin, TX. Carl has become notorious for the fact that he takes email databases as small as 8,000 subscribers and is able to leverage them to the tune of $100,000 a month, and he's going to unveil how he does it to everyone in attendance (for the first time ever). The event is being held at The Tap Room on February 16, 2012 from 6:30 pm to 11:00 pm. After event parties will follow at various locations. Highly successful and well-known internet marketers from around the world will be in attendance. The first Internet Marketing Party™ in San Diego back in May 2011 was keynoted by the highest-paid marketing consultant in the world, Frank Kern, and over 400 internet marketers were in attendance from as far away as Australia and England.
David Gonzalez, Internet Marketing Party™ founder and event promoter has this to say, "Carl is sharing with the party goers in a 'no pitch' keynote presentation how to make money online using other people's email list, other people's products, and other people doing all the work." David went on to say, "I expect the 'who's who' of the internet marketing world to be in attendance. People will be meeting their mentors for the first time. And the networking opportunities are unlimited."
The Internet Marketing Party™ is a place for Online Marketers, Entrepreneurs, and the Professionals who support them to meet regularly in an atmosphere of relaxed, cooperative sharing. The Internet Marketing Party™ was born because of a simple observation: At Internet Marketing industry seminars, conferences and workshops, the real business… and the relationships that lead to business deals were not happening in the seminar/conference room… the REAL deals are often initially made at the bar, over a few drinks.
The event pre registration fee is $19 or $29 the day of the event. Pre registration is required. Registration can be done by clicking this link REGISTER NOW.
David Gonzalez, founder of The Internet Marketing Party™ is available for comments and interviews.
###