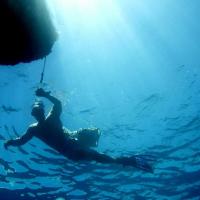 I can think of no better way for our company to show our appreciation to disable vets than to support such an incredible organization like S.U.D.S.
Bethesda, Maryland (PRWEB) February 16, 2012
Ocean Care Solutions is a company specializing in the development, distribution and sales of marine sting first aid kits and jellyfish sting relief spray designed to provide safe and proven effective pain relief supported by medical and marine science first aid protocols for marine envenomations. Kevin Freeman, OCS President and a dive enthusiast, immediately realized his company was in an ideal position to actively support our nation's disabled veterans through product support and sales profit donations.
"My family has always supported our veterans in some form or another over the years since my brother first served with the 101st Airborne in Viet Nam in 1967-68. He spent 23 years in the service and retired as a Sargent Major, U.N.Command, 8th Army, Seoul, Korea so veteran's affairs became a way of life for our family. I can think of no better way for our company to show our appreciation to disable vets than to support such an incredible organization like S.U.D.S.".
Soldiers Undertaking Disabled Scuba (SUDS) at Walter Reed National Military Medical Center (WRNMMC) in Bethesda, MD is designed to help improve the lives of injured service members returning from Iraq & Afghanistan. By training the warriors in a challenging & rewarding activity it can help facilitate the rehabilitation process & promote mobility. Offering this venue provides the service member with a sport they can enjoy throughout their life. S.U.D.S., established in 2007, is a Charitable and educational nonprofit corporation formed for the purpose of bettering the lives of disabled veterans through participation in SCUBA diving ( SUDS is a 501 (c) 3 non-profit organization & a chapter of Disabled Sports USA ).
S.U.D.S. honors our disabled vets by sharing their passion for the sport of SCUBA diving and to enable our participants to experience the challenges, exhilaration, and sense of accomplishment and wonder that they may find in an aquatic environment. We encourage our participants to enjoy life, to share in the camaraderie that SUDS has to offer while developing a lifelong interest in diving. "Our participants can accomplish extraordinary things regardless of their disabilities and the SUDS program gives them an opportunity to prove it to themselves," according to the SUDS mission statement.
"Our plan is pretty simple," according to Freeman, "we will donate $1 from the on-line sale of any of our fine marine sting products this year while providing the organization with the product they need." Freeman went on to say, "we hope to expand this program for years and eventually to retailers but for now, anything we sell from our site, we will be honored to donate to this worthy cause. I would also like to encourage any and every one to support this organization directly at http://www.suds.org whether you need our product or not. Anything helps and your support brings a great deal of joy."
Ocean Care Solutions' offers a full line of marine sting first aid products, including their Portuguese Man o' War, Stingray, Sea Urchin and Fire Coral first aid kits as well as a specially formulated, medically supported 5% acetic acid Jellyfish Sting Relief Solution. Each product was rigorously tested to ensure delivery of the most effective, medically supported first aid. Each kit is fully equipped with every thing necessary to provide pain relief, water proof, light weight with very easy to use directions.
For more information, visit our site at http://www.oceancaresolutions.com. You can also find Ocean Care on Facebook at http://www.facebook.com/OceanCareSolutions.OCS.
###