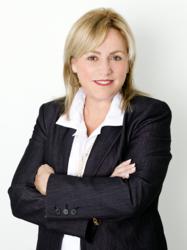 My message was that the average investor still has no plan to deal with an equity crisis even though they have suffered devastating losses in 1987, 1990, 1998, 2000-2002, 2008 and crises still loom large
Tampa Bay, Florida (PRWEB) February 16, 2012
Showalter addressed the need to create "crisis alpha" in individual or institutional portfolios, as equity crises happen with severity and increasing frequency. Showalter is an Associated Person of Worldwide Futures Systems (http://www.wwfsystems.com). Value Forum is a leading on-line forum for member discussion of stocks and bonds with an emphasis in undervalued stocks.
Showalter is also known as the Money and Investing columnist for Florida Weekly, a newspaper reaching over 30,000 in Southwest FL, covering both coasts from Palm Beach to Naples Fl. "I was pleased to be invited and speak to such an incredibly talented group of self-styled investors who collaborate and share the best of breed ideas in investing. My message was that the average investor still has no plan to deal with an equity crisis even though they have suffered devastating losses in 1987, 1990, 1998, 2000-2002, 2008 and crises still loom large. And what sense does it make for an investor to labor for years to build wealth only to see it removed in an equity downturn."
Worldwide Futures Systems is located in Naples, FL, has operations in Massachusetts and is expanding with an office in Chicago's CBOT building and has recently announced a branch in Taiwan. Worldwide Futures Systems ("WWFS") offers unique futures trading systems and multiple top CTAs for client investment. Showalter consults with clients to achieve true portfolio diversification in their portfolios by inclusion of an asset class which delivers positive returns in turbulent times. WWFS specializes in diversified futures portfolios and is well known for offering the Survival Plan. WWFS has been doing business since 2001 and has a worldwide client base. Showalter can be reached at 239-571-8896 or showalter(at)wwfsystems(dot)com
Value Forum is an online subscription community of some 1,300 members. Each year they come together for an annual conference to share focus on top tier investing ideas and they draw from their own forum and from outside experts for their speakers. In addition to Showalter speaking in managed futures, the conference highlighted the top executives from two of the largest mortgage reits: American Agency Capital Corp. and Dynex Capital.
###