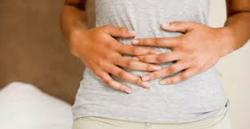 the drug can be associated with severe adverse effects, including birth defects
San Diego, CA (PRWEB) February 15, 2012
The media spotlight is often a double-edged sword. No one knows this better than patients who suffer from Accutane severe side effects. And yet, gossip and rumor-mongering aside, the real story here is being overlooked according to Sean Burke of AttorneyOne.
On Jan. 18th 2012, the Honorable Judge Carol E. Higbee ordered an extended deadline for the sixth wave of core discovery for the Accutane lawsuit mass tort in New Jersey. According to this order, which extended both deadlines by three months Wave VI(A) cases must be completed by April 26, 2012, and Wave VI(B) case completion will be required by June 10, 2012.
Over 7,000 lawsuits which have been filed as of Feb. 6th 2012, with the most recent added on Feb. 2nd 2012, are consolidated in the ongoing state mass tort litigation in New Jersey. Moreover, many claims are also filed in the U.S. District Court in Florida.
On June 29th, 2009, Hoffman-LaRoche pulled the product from U.S. markets. Nevertheless, the drug's severe adverse effects, including inflammatory bowel disease and Crohns disease, often manifest years after a patient has stopped taking the drug.
AttorneyOne.com, a recognized authority on law, can provide helpful advice and simple solutions including how to get in contact with legal counsel so that, in case of Accutane adverse effects, someone can easily and inexpensively deal with it. As Mr. Burke, director of Media Relations for AttorneyOne.com, added, "What all this information really illustrates is that threat of severe adverse effects from Accutane remains. For that reason, our focus should squarely fall on getting the word out and assisting people in finding the right legal assistance."
In the 2002 report written by Dr. Woodcock, the director of the Center for Drug Evaluation and Research, the FDA acknowledged that Accutane represented some unique challenges to the medical community and the FDA, stating that despite Accutane's effectiveness in treating nodular acne, the drug can "be associated with severe adverse effects, including birth defects".
AttorneyOne.com has further information on Accutane lawsuits including how to get in contact with legal counsel.
Headquartered in San Diego, CA Attorney One was founded in 2004 and is not a law firm. They offer a nationwide legal service which helps consumers find the best representation for their legal needs. Checkout earlier legal news from us at http://www.prweb.com/releases/2012/2/prweb9193307.htm.
###