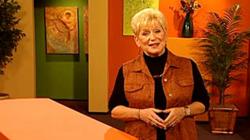 We are thrilled to be working with the most respected brand in customer service training
Novi, MI (PRWEB) February 15, 2012
Mastery Technologies is adding business skills to their catalog of online workplace training with the addition of titles produced by Telephone Doctor, Mastery's newest content partner.
"We are thrilled to be working with the most respected brand in customer service training," notes Bill Marker, President of Mastery Technologies. After years of interest in business skills training, Mr. Marker is excited Mastery is finally publishing Telephone Doctor online training courses.
The addition of Telephone Doctor's customer service training is only the start of what Mastery expects to be a comprehensive offering of business skills training. In addition to the 1500 titles covering environmental, health, safety, and technical topics, Mastery's growing library of business skills training widens their scope of offerings in online workplace training.
As Mastery recognized the universal demand and need for safety training across different industries, attaining content on business skills seemed to logically follow. Everyone at Mastery is committed to offering training solutions to help solve the majority of an organization's needs. Mastery is enthusiastic about continuing to grow their line of safety and technical titles, and expects the addition of business skills training to further serve current and future customers.
Mastery is releasing 18 Telephone Doctor courses in Video On Demand, covering customer service training topics such as "Essential Telephone Skills: 10 Core Skills to Delivering Excellent Service Over the Phone," "6 Cardinal Rules of Customer Service" and "Listening Skills: 6 Steps to Becoming a Better Listener."
Currently, the complete list of Telephone Doctor Video On Demand courses can be found on Mastery.com. The Video On Demand (VOD) courses contain the entire instructional presentation of a training course. All of Mastery's VOD courses include a topical index, displayed on the side of the video at all times. The 18 customer service VOD courses end with a quiz, including feedback on question answers, and additional resources, such as downloadable workbooks and job aids.
About Mastery Technologies Inc.
Mastery Technologies, founded in 1974, has partnered with leading video content providers to co-produce the largest interactive multimedia training library available to the workplace health, safety and environmental marketplace. Today, Mastery is extending their model to encompass all areas of workplace training. Mastery has helped thousands of companies develop greater competency and have created safer and secure workplaces. By expanding the scope of training Mastery believes it can enhance customer benefits, and help build more successful and effective organizations. Mastery's ultimate vision is to help reach every working individual with quality training.
# # #