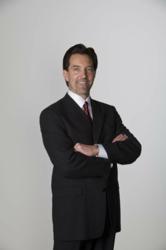 DNA Response offers an incredibly strong value proposition for virtually every company in the Direct Response industry
Seattle, WA (PRWEB) February 14, 2012
DNA Response, Inc., a provider multi-channel e-commerce, online marketing and order management solutions, announced today that Brad Berg has joined DNA's board of advisors.
Brad has served almost twenty years as a CFO at both public and private companies. He is a licensed CPA and, prior to his tenure as a finance executive, he was a General Practice Partner at Coopers & Lybrand (PricewaterhouseCoopers). Brad has extensive experience with complex equity and debt transactions, initial public offerings, acquisitions and strategic sales. He serves as Treasurer of the Junior Achievement of Washington Board of Directors and also serves on the Board of Pacific Lutheran Theological Seminary in Berkeley, CA. Brad is a past-President of the Board of Trustees, and a regular volunteer, for Childhaven. He earned his BA in Accounting from the University of Northern Iowa and completed courses at Harvard University Business and Law Schools.
"We are very excited about this development," said Ranjit Mulgaonkar, CEO of DNA Response, Inc. "Brad brings tremendous amount of financial and business management experience to our rapidly growing company. He will be very helpful in the general business, finance and administration areas, as well as with private and/or public market capital raises, acquisition and potential sale strategies, and other strategic financial planning."
"DNA Response offers an incredibly strong value proposition for virtually every company in the Direct Response industry through their robust technology platform, which streamlines e-commerce order management and fulfillment, credit card processing and online marketing," said Brad Berg. "I believe they will revolutionize this industry and it is an honor to contribute to, and become a part of, this exciting journey".
About DNA Response: DNA Response, Inc. (DNA) provides turnkey e-commerce, online marketing, and order management services to companies in the $300 Billion direct response market. DNA clients sell products direct to consumers using TV, radio, print catalogs, web and mobile as their sales channels. DNA's ECOM2TM platform utilizes state-of-the art cloud computing technologies and services to improve operational efficiency by reducing transaction costs, eliminating credit card declines, and lowering order cancellations and product returns, while simultaneously increasing online revenue for our clients. DNA provides universal order management for processing orders in real time from all the sales channels with full visibility to the business for the clients. DNA generates incremental revenues and helps build a brand for our clients by providing comprehensive e-commerce and online marketing services.
###