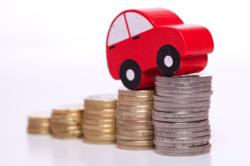 Company-wide rate changes are the hardest to accept for many drivers.
Toronto, ON (PRWEB) February 16, 2012
Insurance rates are determined using a variety of factors, and over time those factors may change, resulting in changes to the premiums. Although in some cases a driver might see a rate decrease, for the most part it is insurance rate increases that are most noticed. An auto insurance rate increase can happen for a variety of reasons and InsuranceHotline.com would like to inform people that the most common reasons are changes within the insurance company's claims experience, something that has appeared on a driver's record or a change to how and when the car is used.
Rate Changes From Within the Insurance Company
Insurance companies review their rating systems on a regular basis, ensuring that they are up to date with current statistics and trends. This can mean that an insurance policy will increase simply because the manner in which the insurance company determines the rates for that particular policy has changed. It could be that the vehicle is more commonly stolen, or the cost to repair it has increased due to rarity of parts.
"Company-wide rate changes are the hardest to accept for many drivers, but they are also often the reason a driver decides to take the time to obtain insurance quotes and shop their insurance policy around," states Tammy Ezer from InsuranceHotline.com.
Insurance Rate Increases Due to Driving Record
People will likely see an increase in their car insurance rates on the first insurance renewal date following an incident that affects their driving record. There are two ways in which a driver's record might change, causing an insurance rate increase:
1. A moving violation which the insurance company considers chargeable
2. An accident in which the driver has been found at fault
Not every moving violation is chargeable, which means that drivers won't see a car insurance rate increase for every possible ticket an officer can give out. Common tickets which insurance companies consider to be chargeable are speeding, running a red light, failure to obey a traffic sign and other similar moving violations. Most car insurance companies will not increase rates for things like parking tickets, but each insurance company determines their own rules.
An at-fault accident will almost always result in an increase unless the driver has accident forgiveness coverage on the policy. Even then, not all accidents fall under the forgiveness conditions – only the first at-fault accident.
Rate Increases Due to Other Factors
There are a number of factors aside from driving record that can result in a rate increase on an insurance policy. These are just a few of the common items that might change over time, causing the insurance company to change the rate for which they will insure the vehicle:

Where the vehicle is kept, including your postal code and security of parking
Commuting distance and number of days the vehicle is used for commuting
Who primarily drives the vehicle
When any of these items changes due to a move, a new driver being added to the policy or a new job that changes commuting habits, rates can increase.
Whether a rate increase is the result of changes within the insurance company, getting a ticket or being at fault for a car accident, shopping around for insurance quotes can result in saving on insurance premiums. Since each insurance company determines their own rates and can change them frequently – drivers should always shop around for car insurance as the first step to finding a better price.
About: InsuranceHotline.com is a free online insurance rate comparison service that directs consumers to its large network of more than 30 insurance companies and licensed insurance professionals and provides quotes based on the lowest rates available through its network. In business since 1994, InsuranceHotline.com does not sell insurance, is not a licensed broker, and is not owned in whole or in part by an insurance company, agent or brokerage; ensuring consumers get a truly unbiased quote.
###