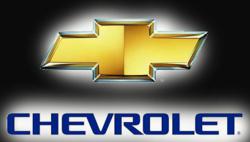 San Antonio, Texas (PRWEB) February 16, 2012
San Antonio Chevy dealer, Tom Benson Chevrolet is holding a large new and used car sale in San Antonio to help make room for their newly remodeled showroom. The Tom Benson Chevrolet construction sale is helping to move inventory off of the lots in order to build the new showroom to help showcase even more Chevy cars in San Antonio
The sale is taking place right now and has many different vehicles including the brands of Chevy, Cadillac, Dodge, Hyundai and BMW. Many used cars are being offered at fantastic deals and so are 2011 models. There are over 325 vehicles that are eligible for the construction sale prices so interested consumers will need to hurry in to find the perfect vehicle for them.
San Antonio residents that come in to the dealership will also notice the quality car repair shop and service center. There, certified mechanics can fix just about anything that is wrong with a vehicle and do everyday maintenance such as an oil change in San Antonio. There are beverages and comfortable seating for those who are waiting for their car to be serviced.
For more information on the Tom Benson Chevrolet Construction Sale please call (210) 572-9409 or visit http://www.tombensonchevy.com. There are many great deals on new Chevy vehicles and used cars in San Antonio for those who are interested.
###