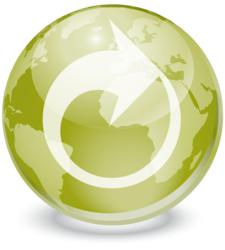 "With cloud, mobile, IT consumerization and all the other mega-trends hitting IT in 2012, this conference is more relevant than ever."
Austin, Texas (PRWEB) February 15, 2012
Troux, the leader in Business Technology Management (BTM) and Enterprise Architecture (EA) software and solutions, today announces the second annual Troux Worldwide Conference slated for March 28-29, 2012 in Austin, Texas. Building on its successful inaugural event last year with over 300 attendees this years' event will feature more customer-presented case studies than any other BTM/EA event. The theme of this year's event "From Chaos to Harmony – Unifying Business and IT" will provide the backdrop for industry leaders to discuss the trends and challenges shaping their businesses. Conference attendees will hear from an impressive line-up of speakers from financial services, aerospace, pharmaceuticals, automotive, healthcare, telecommunications and more.
Presentations will focus on enterprise portfolio management, IT portfolio management and optimization, IT alignment to business imperatives, the mobile/tablet perspective, reporting, analytics and visualizations, business transformation, data and information management and enterprise architecture management, all along the theme of how these initiatives unify business and IT strategies and execution.
"With cloud, mobile, IT consumerization and all the other mega-trends hitting IT in 2012, this conference is more relevant than ever. Global organizations realize that it is essential to align business and IT strategies in order to successfully deal with these trends and smartly grow their business. Our theme sums it up; the conference will guide a path from chaos to harmony," said Will Scott, CMO of Troux.
"The management discipline of EA based Business Technology Management is now in the mainstream and is an integrated part of Business and IT strategy, planning and execution. In this context each customer presentation is being tailored to focus on insights, lessons learned and key takeaways for everyone in the audience. The whole idea is to share best practices so that Troux customers, prospects and industry participants can be even more effective in delivering value to their organizations," continued Scott.
Keynote, Case Studies Showcase Success Amid Turbulent Times
Among some of the conference keynotes will be Troy Thompson, Vice President of Business Integration and Enterprise Architecture at USAA, Angela Yochem, CTO of AstraZeneca, Sandra McCoy Executive Director, Information Architecture and Standards Management at Kaiser Permanente and Warren Ritchie, former CIO of Volkswagen Group of America. Other featured speakers will include David Hood, Troux CEO and Bill Cason, Troux CTO.
Customer-presented case studies from Blue Cross/Blue Shield of Minnesota, PwC, Boeing, USAA, Northwestern Mutual, Volkswagen Group of America, Fidelity, Cisco, CPS Energy, Fiducia, Vodafone, US Citizenship and Immigration Service, US Patent and Trade Office, Caterpillar and more will be featured.
Throughout the conference Birds of a Feather sessions will be held and technical advice will be available from Troux practice directors, support engineers and development teams.
Enjoy the Best of Texas
Attendees will enjoy the conference location at the beautiful Four Seasons Hotel Austin in downtown Austin, the 'live music capital of the world'.
Registration Available
Please go here, http://www.troux.com/conference, to request your invitation.
About Troux
With Troux software, business leaders, CIOs and their teams successfully streamline Business Technology Management (BTM) and Enterprise Architecture (EA) initiatives. Troux applications unify business and technology decisions across the enterprise to save money, reduce risk and increase agility. Designed for rapid rollout, Troux delivers value to priority business and CIO programs fast. With the largest - and fastest growing - base of successful customers, Troux delivers results for these global companies and more: Alstom, AMD, Bayer Healthcare, BAE Systems, Beiersdorf, Cisco, Dell, Discover Financials, Fiducia, Kaiser Permanente, Merck, USAA, US Customs and Immigration, Vattenfall, Vodafone and Volkswagen Group of America.
Notes: Troux is a registered trademark of Troux Technologies, Inc. All other trademarks are property of their respective owners.