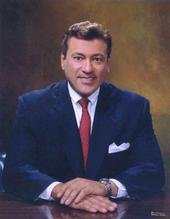 Quantum Financial Advisors, Inc., a Washington, D.C.-based money & wealth management firm was named to the "America's Top Financial Advisors" list for 2012 for its 'relentless pursuit of excellence.'
Washington DC (PRWEB) February 17, 2012
Joseph Rinaldi, Managing Director & CIO of Quantum Financial Services, Inc., a Washington, D.C.-based money & wealth management firm, was selected one of "America's Top Financial Advisors" for 2012 by financial services publishing company Conquest Press.
The annual survey by Conquest Press incorporates traditional industry measures in its selection process, like assets under management and number of clients. This ranking is particularly noteworthy because it evaluates the positive impact that financial advisors make in the lives of their clients as the ultimate benchmark of success.
"We're extremely grateful to be acknowledged for the excellence we bring to our clients and to the financial services industry," said Mr. Rinaldi.
Mr. Rinaldi added, "The Award recognizes what's most important to me personally, that is, our uncompromising commitment to long-term relationships based on teamwork, integrity, and performance."
2,000 of the nation's top financial advisors competed for the recognition. Ultimately only 100 financial advisors received acceptance. Above all, the "America's Top Financial Advisors" Ranking recognizes the winners for their "relentless pursuit of excellence."
For additional information about the firm and its principal Joseph Rinaldi, please visit the firm's website and Mr. Rinaldi's professional profile on LinkedIn.
About Quantum Financial Advisors, Inc.
Quantum Financial Advisors, Inc. is a Washington, D.C.-based money & wealth management firm serving corporations, high net worth individuals, non-profits, endowments, federal agencies, pension plans, trusts, and SMBs. Our clients receive customized portfolios and our proprietary approach on asset allocation, sector rotation, and risk management that delivers exceptional returns, at lower risk, regardless of market condition.
1633 Q Street, NW, Suite 230, Washington, D.C. 20009 | 202 955-9201 office | 202 955-9204 fax | QFAinc.com.
Note: Rankings and/or recognition by unaffiliated rating services and/or publications should not be construed by a client or prospective client as a guarantee that he/she will experience a certain level of results if Quantum Financial Advisors is engaged, or continues to be engaged, to provide investment advisory services, nor should it be construed as a current or past endorsement of Quantum Financial Advisors by any of its clients. Rankings published by magazines, and others, generally base their selections exclusively on information prepared and/or submitted by the recognized adviser.
###