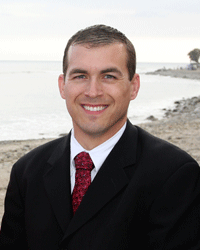 Ventura, California (PRWEB) February 16, 2012
The Law Offices of David Lehr, the Ventura County criminal defense firm, has launched a new online informational website, according to David Lehr, principal in the law firm.
"We think of ourselves as an advocacy law firm," said Lehr, a Ventura drunk driving lawyer and criminal defense attorney. "Part of advocating for the people who find themselves caught up in the criminal justice system is providing to them clear, readily-available information. This is what we do when they call or consult with us. This is also what we felt we needed to do in our new web presence."
Lehr added, "Information is power. Yet many people feel powerless when they have been arrested and charged with a criminal offense. So we give them the facts to help overcome that feeling of powerlessness. Say, for instance, the person was stopped for drinking and driving. We know that they, or a family member or friend, will often turn to the web to find a lawyer for DUI defendants. We have created a very easily navigable site with good information on those charges and how an attorney will serve them. Our goal was 'help first, hype last' and I am convinced that we have succeeded."
Lehr went on to explain that he took the additional step of having the new informational website optimized for search engines. "This means that when a person types what they are looking for into the Google search box, our site will rank well in the results. Say they type in the phrase "criminal DUI lawyer." The page on our website with that valuable information will rank among the first results a person sees. We felt there was no point in assembling important content if a person who needed it could not find it in a web search. So we had our site optimized, and have it constantly checked to ensure it is showing up when people search."
Lehr said he also felt the navigability of the website was important. He pointed out that a visitor to the site experiences easy to use pull-down menus, making it effortless to find the information pages relevant to their situation.
"Our consumer information website is easy to find, easy to use, and easy to understand. We think that advocates for people who need our services."
For media information, contact David Lehr at 805-477-0070
http://www.davidlehrlaw.com/default.aspx
###