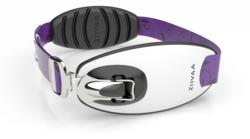 Sarasota, FL (PRWEB) February 16, 2012
Ziivaa™ will now reach women globally with the launch of its international shipping operations. Worn for only 15 minutes per use, a woman can be back to work or play in no time. The Ziivaa™ belt is a non-invasive, pain-free, drug-free solution that allows a woman to continue experiencing her cycle naturally.
For generations women have struggled to find relief from the adverse effects of their menstrual cycle. The range and degree of debilitation varies, but for many women this can effect their employment, family, social and personal aspirations. Ziivaa's mission is to help women worldwide live a life without the menstrual pain roadblock.
Ziivaa™ is currently taking orders online at http://www.ziivaa.com.
###