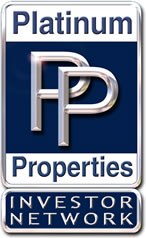 Irvine, CA (PRWEB) February 15, 2012
Platinum Properties Investor Network will be hosting its hugely successful "Meet the Masters" event this March in Irvine, CA. "Meet the Masters" is a powerhouse educational event that can revolutionize how property investors think about money and wealth.
Prospective and seasoned investors alike are invited to attend this supercharged two-day event for the early bird price of only $497 ($1497 at the door). Registration and agenda can be found at http://www.jasonhartman.com/meet-the-masters-of-income-property-investing.
"Meet the Masters" could be the only education a property investor will ever need to be on the road to financial freedom. Attendees will immerse themselves in real estate learning led by our panel of speakers from markets around the country—each an expert on the topic on which they're presenting. With this panel of experts, we're putting enough real estate brainpower in one room to make Donald Trump flinch. The event will address topics and issues including:

The smart way to choose properties
How to grab every tax benefit the law allows
How to put together the most creative financing package possible
Private lending and hard money lending opportunities
The hidden power of the 1031 Exchange
How to easily invest in dynamic growth markets nationwide
In just two days, Jason Hartman and his team will hand attendees the keys to successful property investments and provide every skill an investor will ever need for success: education, analysis, acquisition, management and wealth preservation techniques.
About Platinum Properties Investor Network
Platinum Properties Investor Network was created to help people achieve The American Dream of financial freedom by purchasing income property in prudent markets nationwide. Designed by Jason Hartman, the company's Complete Solution for Real Estate Investors™ is a comprehensive system providing real estate investors with education, research, resources and technology to deal with all areas of their income property investment needs.
Through podcasts, educational events, referrals, mentoring and software to track investments, investors can easily locate, finance and purchase properties in exceptional markets with confidence and peace of mind. For information, visit Platinum Properties Investor Network online.
# # #