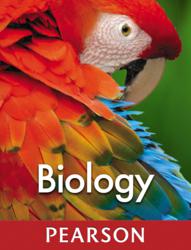 Houston, TX (PRWEB) February 16, 2012
Interactive textbooks for the iPad and other digital instructional materials from Pearson are taking center stage days after the U.S. Department of Education announced a move toward digital textbooks and other mobile learning technology for classrooms of the future. Superintendents and other school leaders from Texas and around the country will gather in Houston this week to share ways to help teachers improve student achievement and better prepare students for college and careers with technology like interactive textbooks and other powerful classroom tools.
A pioneer in digital and mobile learning, Pearson worked with Apple to recreate the textbook and help teachers offer a learning experience for students illuminated with color, video, 3D animation and interactive images. Pearson's iBooks and other digital instructional materials are built on decades of expertise and research in effective teaching and learning.
As the American Association of School Administrators' (AASA) National Conference on Education kicks off in Houston this week, schools are making a major push to transform the classroom experience in Texas and across the country by integrating digital instructional materials proven to work, such as those provided by Pearson.
"Mobile learning will revolutionize school as we know it, with interactive textbooks, videos, 3D animation, and illustrations at students' fingertips, bringing concepts to life," said Raymond Ward, Pearson vice-president for Texas. "When students graduate, they go to college and enter a workforce where technology – and the ability to use it and interact with it – is at the forefront. Digital learning helps students grasp the substance of their lessons while meeting them on the digital frontier where they are already spending their time."
iBooks are the newest addition to Pearson's wide range of mobile learning solutions available for schools today, including the Online Learning Exchange. OLE is a digital program that gives Texas teachers mobile access to multimedia learning materials like videos and podcasts so they can choose and develop lessons best suited for their students' needs. Pearson's Prentice Hall Writing Coach is an interactive writing and grammar program that provides personalized help for every student through a digital "coach" that gives individualized feedback on paragraphs and full essays. Pearson's digital Online Learning Exchange (OLE) and Writing Coach programs are already being used in Texas on computers and mobile tablets.
More information on Pearson's mobile learning solutions can be found at http://www.mypearsonmobile.com.
About Pearson
Pearson, the world's leading learning company, has as its mission to work side-by-side with states, districts, teachers, students and parents to ensure that every child is prepared for college and career (NYSE: PSO). http://www.pearsonschool.com.
# # #