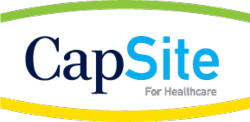 70% of U.S. hospitals invested in new Smart Infusion Pumps over the past three years.
Burlington, VT (PRWEB) February 15, 2012
CapSite™ announces the release of their 2nd Annual 2012 U.S. Smart Infusion Pump Study. The study represents unique Voice of Customer (VOC) insight from more than 500 hospitals on the market adoption, market opportunity, market share and vendor mind share across the U.S.
"Our study clearly shows significant market purchasing activity with 70% of U.S. hospitals having invested in new Smart Infusion Pumps over the past three years.
Additionally, we found that enhancing patient safety is the primary driver behind the purchase of new Smart Infusion Pumps." says CapSite Sr. VP and GM, Gino Johnson.
The study includes unique visibility into the market adoption of the following healthcare technologies:

Automated Dispensing Cabinets (ADC)
Electronic Medication Reconciliation (eMAR)
Bar Code Medication Administration (BCMA)
Computerized Physician Order Entry (CPOE)
Smart Pump Network Connectivity
Computer or Workstation on Wheels (COW / WOW)
Market Share, Deal Share and Vendor Mind Share coverage includes:
B. Braun, Baxter, CareFusion and Hospira
About CapSite™
The CapSite database provides unique transparency on Healthcare Technology pricing and packaging. CapSite™ is a healthcare technology research and advisory firm. Our mission is to help our healthcare vendor and provider clients make more informed strategic decisions. The CapSite™ database is the trusted, easy-to-use online resource, providing critical knowledge and evidence-based information on healthcare technology purchases. The CapSite database represents more than 150 healthcare technology categories and 1,400 vendors.
CapSite has a strategic alliance with AHA Solutions to bring the CapSite database to the 5,000 AHA member hospitals.
When it comes to healthcare technology research, it helps to see all the details. Those details are now available with CapSite™.
To obtain a complimentary copy of the report Table of Contents, visit http://www.capsite.com
Contact:
reports(at)capsite(dot)com
802.383.0675
http://www.capsite.com
###