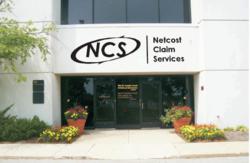 Cutting-edge workplace for a growing company
Schaumburg, IL (PRWEB) February 15, 2012
NCS | Netcost Claim Services, a U.S. based Nationwide Claims Administrator, today announced it has completed a move to a new, larger corporate office in Schaumburg, Illinois.
Cutting-edge workplace for a growing company
NCS has made a new multi-year commitment to grow the company far beyond its roots within the greater Schaumburg, IL area. Over the past 12 years NCS has grown significantly and plans to continue on that path. Planning for growth NCS needed a dynamic workspace that could unite the organization. The new headquarters has room for NCS's local employees, meeting space for NCS's visiting employees and an executive briefing center for NCS's customers along with room for future growth.
Designed to maximize teamwork and collaboration
Working closely with our staff and clients the new workspace has been built to facilitate knowledge-sharing among the NCS coworkers. The design will unlock creativity and promote a teamwork approach to problem-solving, as NCS accelerates its mission of being the industries service leader.
"A long awaited move into a new corporate office for NCS was completed with great success. We are proud and excited to prepare for our upcoming open house in the summer of 2012. The new space provides top of the line technology, comfort for our staff, and room for our planned growth." (Timothy Szpila, CEO of Netcost Claim Services)
"We are very excited about our new headquarters, the building and its facilities are state-of-the-art and will usher in a new era of customer service and productivity that we have been building on for the last 12 years" (Mario Veltri, COO of Netcost Claim Services)
About NCS:
NCS is a nationwide claims administrator servicing Insurance and Fleet clients' needs with a full menu of claim handling services, including Windshield Repair and Replacement, Roadside Service and First Notice of Loss. NCS has delivered superior service through the years while expanding the original automotive glass solution to a menu of complimenting claim services. The NCS technical integration team offers state-of-the-art technology to support their network, including real-time claim tracking, instant online claim access, the ability to integrate with any system and more.
If you are interested in finding out more please visit http://www.netcostservices.com or call 866-638-4527 ext 5101
###