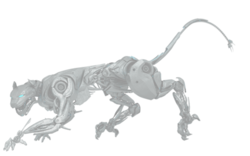 The Bit9 GSR allows ECAT to quickly incorporate application metadata to weed out known good files so ECAT can concentrate on potential advanced malware," said Doug Cahill, VP of business development at Bit9.
Montreal, QC (PRWEB) February 15, 2012
Silicium Security, the provider of ECAT advanced malware detection, today announced that it has partnered with Bit9, , to give ECAT enterprise customers integrated software reputation services within the ECAT console. ECAT enterprise customers will now be able to easily identify the trustworthiness of software files running in their environments using the Bit9 software reputation service.
By leveraging Bit9's GSR, ECAT's advanced malware detection can incorporate reputation results for every file against the GSR database of more than 8 billion files, the industry's largest. This provides a fast, efficient method for flagging files that are known already to be benign, allowing the analyst to focus on the unknown threats that ECAT can identify but antivirus might miss, including Advanced Persistent Threats (APTs).
The Bit9 Global Software Registry™ makes it easy to identify and authenticate software files through a fast, on-demand service. There is no other single source of information that could provide such broad coverage and in-depth knowledge about the world's software. "With ECAT we focus on finding the most difficult-to-detect, potentially damaging malware like advanced persistent threats that are targeted at enterprises with the most intellectual property to lose. The Bit9 GSR enhances our detection and analysis capabilities by identifying the known good software files and reducing the time it takes for investigations," said Chad Loeven, Silicium Security's VP of Sales and Marketing.
"Our software reputation service, the Bit9 GSR, allows Silicium Security to quickly incorporate application metadata into ECAT to weed out known good files so ECAT can concentrate on potential advanced malware," said Doug Cahill, vice president of business development at Bit9.
About Bit9
Bit9 is the global leader in advanced threat protection and server security. Bit9 protects customer's Intellectual Property by providing innovative, trust-based solutions to detect and prevent Advanced Threats. The company protects the world's leading brands.
Bit9 is privately held and based in Waltham, Mass. For more information, visit http://www.bit9.com, follow us on Twitter @Bit9 , Facebook and Google+, or call +1 617.393.7400.
About Silicium Security
Since 1999, Silicium Security has been delivering innovative enterprise security solutions to a world-wide customer base that includes government, corporations and public institutions. Today, we are recognized for our signature-less malware detection and unique approach in protecting strategic corporate information residing on Windows-based computer installations. Silicium's flagship product, ECAT, was introduced to the market in 2007 and set the standard for enterprise compromise assessment and threat detection.
For more information visit our website at http://www.siliciumsecurity.com.
###