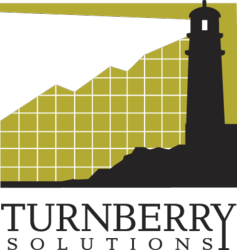 We're very excited about this partnership and the value it brings to our clients.
Blue Bell, PA (PRWEB) February 15, 2012
Turnberry Solutions, Inc., an IT consulting and professional services firm, announced today that they have become a Cloud Services Partner with SHI International Corp., a $3 billion+ global provider of information technology products and services. The strategic partnership will enable Turnberry to increase its current portfolio of large-scale IT business enablement offerings to include cloud consulting and implementation.
"Turnberry Solutions and SHI have incredible synergy. The strength of a relationship is influenced by the character of its participants, and I'm continually impressed by the leadership, motivation and positivity I see within Turnberry. It is an honor to support such an amiable partner," said Jennifer Smith, SHI channel account manager.
Through the Cloud Services partnership agreement with SHI, Turnberry will offer a full portfolio of cloud services to include; cloud migration workshops, cloud readiness assessments, cloud planning and migration roadmaps and implementation. Turnberry clients will have the ability to leverage the SHI's state-of-the-art data center in Somerset, N.J. for live cloud demonstrations and Infrastructure On-Demand services.
"We're very excited about this partnership and the value it brings to our clients," said Jim Riviello, Turnberry CSO. "SHI is a highly respected IT industry leader and our relationship will enable us to bring successful cloud solutions to market."
Turnberry has partnered with SHI since May 2011 to deliver a wide range of Microsoft products and services to the enterprise community.
About Turnberry Solutions
Founded in 2001 and headquartered in Blue Bell, Pa., Turnberry Solutions is an IT consulting and professional services firm with a proven track record delivering large-scale technology projects and a history of exemplary client satisfaction. Turnberry's team of highly skilled consultants and technologists have designed, implemented and deployed some of the world's most scalable business enablement platforms for clients in the enterprise and mid-market. For more information, visit http://www.turnberrysolutions.com, Twitter @turnberrysol
About SHI
Founded in 1989, SHI International Corp. is a $3.5 billion+ global provider of technology products and services. Driven by the industry's most experienced and stable sales force and backed by software volume licensing experts, hardware procurement specialists, and certified IT services professionals, SHI delivers custom IT solutions to Corporate, Enterprise, Public Sector, and Academic customers. With over 1,750 + employees worldwide, SHI is the largest Minority/Woman Owned Business Enterprise (MWBE) in the U.S. and is ranked 19th among Everything Channel's VAR 500 list of North American IT solution providers. For more information, visit http://www.shicloud.com
###