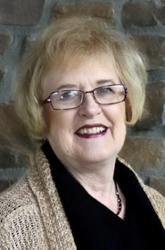 The Heart Link Network is dedicated to all that is wonderful about women. I hope every woman gets a chance to experience it. - Dawn Billings, CEO/Founder of The Heart Link Network®
Yakima, WA (PRWEB) February 16, 2012
The Heart Link Network®, celebrates adding a new women networking Leader in Yakima. The chapter is being led by Nancy Sundquist Euken, an Independent Senior Distributor with SendOutCards that is passionate about serving her community and helping women grow their business.
The Heart Link Women's Network®, winner of the 2011 and 2012 "best women's Networking" award, is intimate and welcoming. The Heart Link Network® was created to showcase small business women and their businesses for a full 3 minutes versus other networking groups who only allow their attendees to share for 30 seconds to a minute. The Heart Link Women's Network® was founded by author Dawn L. Billings, architect of the Primary Colors Personality Test and the patent-pending parent tool, CAPABLES Parent Tool. Dawn has dedicated her life to finding ways to benefit the lives of women and children. Dawn was selected as one of 15 Women of Achievement by the YWCA in Cobb County, GA., and one of the nation's 80 emerging women leaders by Oprah magazine and The White House Project.
"What is different about The Heart Link Women's Network? It is unique. It is built on the female endocrine system and helps women raise their serotonin levels and release bonding hormones. As a personality expert, whose background is in psychology, I understand the importance of the female endocrine system, and used that knowledge to create a networking model that I believed would help women connect, bond and grow personally and professionally. I love helping women succeed. The Heart Link Women's Network offers many great marketing benefits to the attendees, as well as, amazing benefits to our leaders. The Heart Link Network is dedicated to all that is wonderful about women. I hope every woman gets a chance to experience it," encourages Dawn Billings, Founder of The Heart Link Network®.
The nominal $25.00 registration fee includes a meal and reserves the attendee's business-exclusive spot at the women-only networking event. To check availability and to register, go to the Yakima chapter website at http://www.98903.theheartlinknetwork.com to register to network with like-minded professional women in your community. To see a full list of women networking locations, or to submit an application to lead a chapter of The Heart Link Network®, visit http://www.womens-networking.com
THE HEART LINK WOMEN'S NETWORK® was founded by Dawn L Billings, CEO and Founder of TROVA Business Network, Heart to Heart Media, Find-Success.CO, and CharitableHeart.org. Dawn is also an executive coach and highly sought-after speaker.
###