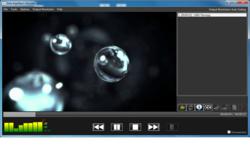 These are highly affordable… yet no-compromise, full-functionality, high performance solutions designed for the most demanding environments – and that explains the widespread vote of confidence that operators continue to place in these solutions
Clearwater, FL (PRWEB) February 15, 2012
Vela Research announced that its comprehensive MPEG-2 and H.264 SD and HD turnkey solutions for encoding, decoding, VOD, OTT, Local Origination and Playout have been accepted and deployed by 9 out of the top 10 operators in the US.
The ArgoNavis Universal Series of SD & HD, 4:2:0 & 4:2:2, MPEG-2 & H.264 solutions include:

Multi-format, multi-screen encoding and content creation system (Encoder)
Multi-format, multi-screen decoding and playout system (Decoder)
Video-on-Demand (VOD)
Content distribution (ads and short/long form programming content)
Local Origination
Full functionality and quality control verification of Closed Captioning (608 & 708)
Monitoring VANC and SDI data in program and transport streams
Mike Reddy, President of Vela said, "The ArgoNavis Universal SD and HD, MPEG-2 and H.264 decoder is a powerful system level solutions offered that enable broadcasters, cable MSOs and content distribution providers to decode, playout and distribute content for local origination, closed captioning verification and quality control of incoming video content including advertising spots. The versatile ArgoNavis Universal Encoder is a multi-screen MPEG-2, H.264, VC1 and Apple ProRes encoder that offer a full range of SD and HD encoding with the high video quality demanded by operators. These are highly affordable… yet no-compromise, full-functionality, high performance solutions designed for the most demanding environments – and that explains the widespread vote of confidence that operators continue to place in these solutions"
Kevin McDowell, Vela's Director of Sales, said, "The ArgoNavis decoder system is ideally suited for mezzanine file playback, digital signage, studio contribution, news distribution and ad insertion – as well as for quality control and verification of SDI, VANC and Closed Captioning data integrity. Vela's CineView HD Pro Blade decoder, at under $6,000 has proven itself in extremely demanding environments around the world and has earned its place as the most powerful, versatile and cost-effective solution for verification and quality control of Closed Captioning. The ArgoNavis Universal Decoder system is highly cost-effective, at under $8,000 per system, and offers the ability for customers to easily, intuitively and rapidly integrate it into their existing work processes, to do away with time-consuming and disruptive extraneous processes to transcode or trans-rate content, and avoid over-loading existing computing resources with these processes."
Kevin Grubbs, Vela's Director of Engineering said, "The ability to monitor and ensure quality of the SDI signal, the VANC data and Closed Captioning information in real-time is a significant requirement that our broadcast, cable MSO and content distribution and syndication customers have talked with us about over the past year. The SDI & VANC Monitoring System allows the operator to monitor up to 16 channels of SDI audio in real time, and operator alerts can be set to trigger if audio levels exceed user-defined thresholds. Individual channels can be selected for monitoring. It also enables users to decode and monitor 608 and 708 Closed Captioning from the VANC in real-time – and, of particular interest to many of our customers, the Closed Captions can be viewed simultaneously without obstructing the video. Operators can also decode and view Active Format Descriptor (AFD), and detect Broadcast Flag and Dolby Audio Metadata."
The Closed Captioning Viewer is an intuitive, easy to use application designed to show operators the 608 and 708 Closed Captioning residing in the User Data of an MPEG-2 or H.264 file, and includes professional features such as frame numbers for each Closed Captioning Line and the ability to dump text or raw User Data to a file for debugging purposes.
Users in the broadcast, cable, OTT, content distribution, VOD, post-production, education and digital signage fields interested in further information or in test-driving the ArgoNavis Universal Encoding or Decoding solutions are invited to contact Kevin McDowell at 954-558-2063.
About Vela: Vela® is an Emmy® award winning company offering a complete range of high quality standard- and high-definition products for the broadcast, cable, OTT, VOD, post production, enterprise, and education markets. The Company designs and manufactures MPEG system and board level solutions used in a variety of MPEG-2, H.264, VC1 and Apple ProRes applications. Over the past 18 years, Vela has earned recognition by virtue of the trouble-free, high-performance and cost-effective solutions in use in demanding customer environments worldwide. Vela is based in Clearwater, Fla., USA, and on the web at http://www.vela.com.
###