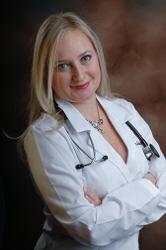 Deficit concerns will prompt cuts to Medicare and Medicaid in a 10-year period
New York, NY (PRWEB) February 24, 2012
New York doctors are all watching the President's budget battle with a jaundiced eye today. Many experts have indicated that deficit concerns will prompt cuts to the popular Medicaid and Medicare programs over a ten year period. According to the New York Times:
New spending and targeted tax increases seem far more gaudy than the $638 billion in spending cuts the White House is claiming over 10 years from health programs like Medicare and Medicaid, agriculture subsidies, federal worker retirement funds and other programs.
What does this mean for New York City doctors and their patients? The answer is: It depends. For many doctors this will greatly affect the quality of service that they are able to provide their patients in the future and reduce the number of patients in lower economic brackets. For others who have moved to other systems of patient care this would potentially have no effect. The economic downturn has yet to put a halt to the rising healthcare costs that are facing the nation, and in fact has been almost an accelerant to the problem. Should Medicare and Medicaid benefits be reduced there will be many borderline individuals who will be without the means to receive appropriate health care should they have a life-threatening or chronic disorder.
Physicians have been quick to weigh in on the subject with a resounding majority raising alarms in regards to the potentially catastrophic effect that this will have on the hospital systems who receive many patients through their emergency service wings and are already feeling overburdened. Dialog on the subject matter ranges from the radical (break the system in order to fix it) to the moderate (move to a different model of treatment).
Upper East Side physician, Dr. Marina Gafanovich fields calls about the subject every day from concerned patients all wondering what this will mean to their ability to have access to good health care.
"For my patients," she tells us, "any changes proposed, reductions or otherwise, won't affect the quality or capability of care in my office. We're steadily moving to a more workable model of patient care that all of my patients will be able to enjoy."
Dr. Gafanovich is one of the many physicians making a move to concierge medicine in New York City. Her Upper East Side physicians practice is already moving to a more workable solution for better quality care that incorporates Medicare and Medicaid as supplements to a program designed to be inclusive, personal, and comprehensive.
"I feel that concierge medicine is the best way to go, with insurance and Medicaid as supplementals, only. Most patients, whether they realize it or not, pay the same amount in fees now—sometimes more—as with the new concierge plan. The only difference is whether it is paid upfront or 'as you go'. Using this model we can increase the care that each individual receives, and patients won't have to worry about whether or not Medicaid covers a particular healthcare strategy because Medicaid becomes a supplement as is was meant to be."
Medicaid and Medicare are not items that fare well in the Republican budget plan should that gain speed over the Obama plan. For this reason many New York City physicians are advising their patients to prepare now, rather than scramble later.
Dr. Marina Gafanovich is a board certified internist practicing in the City of New York. She has attending privileges at both New York Hospital Weill Cornell Medical Center and at North Shore University Hospital. She has been ranked a #1 Internist in New York by prestigious consumer opinion organizations like "Health Grades", "Wellness", "Avvo", and "CitySearch".
Her office is located on 1550 York Avenue, New York NY 10028. She may be contacted by dialing: (212) 249-6218. http://www.mynycdoctor.com
###