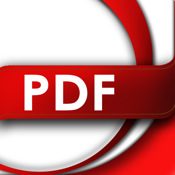 Next update of PDF Reader Pro will include support to iCloud and SugarSync as well as faster rendering speed.
(PRWEB) February 17, 2012
YUYAO Software announced that the next update of PDF Reader Pro, a universal document viewing and editing application for iPhone and iPad, will hit the market around the end of February and incorporate much requested functions by the users. The new version of PDF Reader Pro will feature more powerful file transferring functions, provide support to iCloud and SugarSync, and give an enhanced viewing engine with faster rendering speed. With the significant update, PDF Reader Pro will offer users a richer reading environment and increases users' working efficiency.
Top ranked in the business category of iTunes App Stores throughout the world, PDF Reader Pro continues to be the most cost-effective mobile PDF solution among competitors. In the next update, PDF Reader Pro will feature iCloud service, a new function that will not only make syncing files easier but also allow users to enjoy stronger backup support and greater storage convenience. The upcoming version of PDF Reader Pro will also support SugarSync, a popular online cloud storage service, to provide users more transferring options. An enhanced viewing engine is another highlight of PDF Reader Pro 2.7. "Users will be amazed by the fast and smooth rendering speed even when they view large PDF files," said Po-Chou Su, CEO of YUYAO Software.
PDF Reader Pro has been recognized as a leading file viewing app for iPhone and iPad. The app was also selected as the Best Business App of App Store Rewind 2011 in Australia, New Zealand and other countries. "We appreciate the wide support for PDF Reader Pro and care about users' feedback. That's why we keep adding functions to the app. We simply want to bring users better reading experiences," remarked Su. YUYAO is committed to deliver a full-featured PDF solution for mobile devices by quickly responding to the market need, as evident in the company's constant updates for PDF Reader Pro.
Company Information
YUYAO Software is a world-leading application developer and publisher for mobile devices, including iPhone, iPad and iPod touch. The company's mission is to create innovative and high quality software to enhance productivity at work and in daily life. Copyright (C) 2012 YUYAO Software. All Rights Reserved. Apple, the Apple logo, iPhone, iPod and iPad are registered trademarks of Apple Inc. in the U.S. and/or other countries.
###