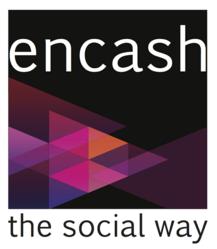 Registration open!
London, UK (PRWEB UK) 15 February 2012
YES-secure is delighted to announce the launch of its new product –'encash'. As aPeer-to-Peer lending and borrowing platform 'encash' is a socialand transparent funding market-place where lenders and borrowers interact with each other and gain from the best rates on offer.
Encash is the truly UK social network for lending and borrowing. The Press is invited to cover the launch of this one of its kind social phenomenon which facilitates both consumer as well as business borrowing& lending.
The company would also like to announce its interactive panel discussion, where lenders and borrowers willshare their experiences with Yes-secure. Be prepared to hear some very humane stories of kindness as members also talk about how they were helped by other members through this social lending and borrowing platform.
'encash' not only has a new name and face, but also has its heart in the right place. Register right away for the breakfast launch of 'encash' on March 1, 2012 at Centre Point, London!
Agenda
1st March 2012
8:30 – 9:30 am – Registration & Breakfast
9:30 – 10:15 am – Launch of 'encash'
10:15 – 11:00 am – Panel Discussion among select borrowers & lenders
Venue: Centre Point,31st Floor, 101 - 103 New Oxford Street,London WC1A 1DD
More information regarding YES-secure can be found at http://www.yes-secure.com.
For more information, please contact:
Ms. Nitasha Jain
marketing(at)yes-secure(dot)com
0871 221 9410 extension 5402
YES-secure.com Limited, Checknet House, 153 East Barnet Road, Barnet, EN4 8QZ, UK
http://www.yes-secure.com

Please note: Calls to 0871 numbers cost 10 pence per minute from a BT landline. Call charges from other networks may vary.
# # #