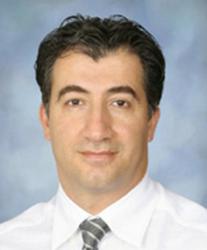 Los Angeles, CA (PRWEB) February 15, 2012
Dr. Zeid Kayali, MD, MBA, leading hepatologist in Los Angeles, is a member of the elite Haute Living Haute MD Network. An exclusive invitation-only group, the doctors representing the network are at the pinnacle of their industries. Dr. Kayali was handpicked for his exceptional skill in hepatology. His practice is concentrated on liver transplantation and hepatology. Haute Living Magazine will feature Dr. Kayali as an exclusive Haute MD.
Read more about him here. http://www.hautemd.com/doctors/dr-zeid-kayali-md-mba/
About Haute MD Network
The exclusive Haute Living Haute MD Network is made up of the most prestigious doctors across the US. Doctors are revered and invited for their skill in one of nine specialties: Breast, Face, Smile, Nose, Skin, Body, Bones, Hair, and Lasik. The Haute MD blog is frequently updated with groundbreaking news, trends and events in the industry, and is the ultimate source for finding the best doctor in your area. Visit http://www.hautemd.com today.
About Dr. Zeid Kayali
Dr. Kayali attended Aleppo University in Syria, where he received his MD degree. He is currently a transplant hepatologist at the University of Southern California. He is also American Board-certified in Internal Medicine, Gastroenterology and Hepatology, and Liver Transplantation.
Dr. Kayali's main research interests include hepatocellular carcinoma and hepatitis C. He is currently conducting multiple research trials in treating hepatitis C and liver cancer.
# # #