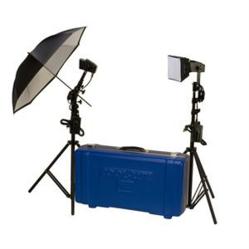 These Cool-Lux rebates are a great opportunity for someone looking to augment their current lighting system with quality constant lighting for both video and digital imaging, in studio or on the go
Bartlett, Ill. (PRWEB) February 15, 2012
Cool-Lux, a leading innovator and manufacturer of video and film lighting products, has extended its widely popular rebates from Imaging USA until March 31, 2012. The rebates are available on their popular models and kits, including their Hollywood, Mini-Cool and SL300 products. With the rebates, consumers can save up to $100 on lighting and accessories.
"These Cool-Lux rebates are a great opportunity for someone looking to augment their current lighting system with quality constant lighting for both video and digital imaging, in studio or on the go," said Bob Higgins, sales and marketing manager of Promark International, manufacturer of Cool-Lux products. "We began these rebates as a show special at Imaging USA, and the response has been so strong that we were compelled to continue them."
Cool-Lux's Hollywood light offers ultimate versatility and portability and provides a flattering light that produces excellent skin tones, and diminishes wrinkles and blemishes. The Mini-Cool light features innovative compact design and light quality that makes it the go anywhere, mount anywhere light. Cool-Lux's SL3000 is a versatile combination light that does it all. The powerful broad light allows illumination over a wide area, and with the attached hood it becomes a softlight that produces beautiful skin tones while softening wrinkles and blemishes.
All consumer purchases must be made between January 15 and March 31, 2012, and all rebate forms must be postmarked by April 30, 2012. Only new products purchased from an authorized Cool-Lux dealer will qualify for the rebate. For more information on the rebates and to download the form, visit http://www.cool-lux.com.
About Promark International Inc.
Promark engineers, designs, manufactures and sells a variety of photographic and video lighting products and light shaping accessories. Promark is located in a new 96,000-square-foot, state-of-the-art manufacturing facility in Bartlett, Ill. Brands in the Promark family include Photogenic Professional Lighting (Photogenic.com), Smith-Victor (SmithVictor.com), Norman (Normanlights.com), Cool-Lux (Cool-Lux.com), Speedotron (Speedotron.com) and Logan Electric (LoganElectric.com). For more information, visit promarkbrands.com.
###