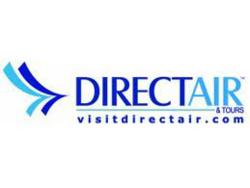 "Given Lakeland's central location between Tampa and Orlando, we feel we can attract many more visitors to the Mississippi Gulf Coast..." said Travis Lott Jr., Chairman of the Gulfport-Biloxi Regional Airport Authority.
Gulfport, MS (PRWEB) February 15, 2012
Tourism and Casino officials applauded Direct Air, a scheduled indirect air service with a base operating in Lakeland, FL and corporate headquarters located in Myrtle Beach, SC when it announced today the introduction of year-round air service between Linder Regional Airport in Lakeland, Florida and Gulfport-Biloxi Airport, Mississippi. The nonstop ninety-minute flight service will be offered three times per week, on, Fridays, Sundays, and Wednesdays beginning June 15, 2012.
To celebrate the announcement of the new service from Lakeland, a special promotional fare of $99, certain restrictions may apply. The reservation must be booked before midnight, Wednesday, February 22, 2012. Reservations can be booked at http://www.visitdirectair.com or by calling Direct Air's Reservations Department toll-free at 1-877-432-3473.
Scheduled service did not exist at Lakeland prior to June 23, 2011 when Direct Air began service from the under-served airport. From the beginning, Direct Air was pleased with the positive response it received. In addition to the announcement of the Gulfport-Lakeland route, Direct Air also announces the additional year round service into Lakeland from Rickenbacker/Columbus, OH and Pittsburgh, PA.
"This is the typical expansion pattern of Direct Air," states Ed Warneck, Managing Partner of Direct Air. "We start off with a few flights per week and add frequency and additional destinations based on demand. I guess you could say, we grow with the market."
Direct Air began service in March 2007 flying 67,000 passengers in its first year. Since then, Direct Air has carried over 1.5 million passengers and increased service from 4 destinations to 17. The company has developed a strong niche service in developing secondary markets through under-utilized airports. We have focused on leisure travel.
"We are very excited to announce service between Lakeland and Gulfport just in time for Summer," said Travis Lott, Jr., Chairman of the Gulfport-Biloxi Regional Airport Authority. "Given Lakeland's central location between Tampa and Orlando, we feel we can attract many more visitors to the Mississippi Gulf Coast while providing our local community direct, low-cost access to all of the attractions central-west Florida has to offer. We appreciate the support and commitment of Direct Air and look forward to growing this service with them."
When asked the reason for their success when others are ending service and grounding planes, Warneck responded by saying, "Our business foundation has been built on four basic cornerstones;
1) Safety is always first.
2) Selling to the needs of the customer – low fares, nonstop service.
3) Building community relationships by working with them rather than doing it alone.
4) Bringing economic growth and jobs to the community."
Kay Ellison, managing partner of Direct Air commented, "Are we excited? You bet we are! Gulfport, Mississippi has always been an attractive vacation destination. Year after year, Gulfport is consistently a top leisure destination for people from central and western Florida looking for a quick getaway. Gulfport offers the excitement of eleven world-class casino resorts, twenty top-tier golf courses, and an abundance of outdoor activities. We believe Gulfport will be the getaway destination of choice for our customers from the Tampa Bay and Orlando areas. Travelers in central Florida have discovered the exceptional value and convenience that Direct Air offers."
Direct Air offers flight service in the following markets: Myrtle Beach, SC; Pittsburgh, PA; Newark, NJ; Columbus, OH; Plattsburgh, NY; Toledo, OH; Kalamazoo, MI; Worcester, MA; Niagara Falls, NY; Allentown, PA; Rockford, IL; Springfield, IL; Orlando-Sanford, FL; Punta Gorda, FL, West Palm Beach, FL, and Gulfport, MS.
All Direct Air flights are Public Charters operated on Boeing 737-400, 150 passenger jet aircraft by Xtra Airways and by Sky King.
For additional information contact Stan Rydelek at Direct Air Corporate Office at 1-843-916-9700.
Airfares are one-way, subject to availability and subject to change. Fares do include Federal Excise Tax of 7.5%. Fares do not include Federal Flight Segment Tax of $3.80, September 11th Security Fee of $2.50, and Passenger Facility Charges of up to $4.50 per person per direction of travel. A convenience fee of $15 per direction will be assessed for customers who book at visitdirectair.com. Reservations booked by calling Direct Air's Reservations department will cost an additional $25 per person each way, reflecting a $15 convenience fee and $10 call center fee. See Operator-Participant Agreement for full disclosure.
# # #