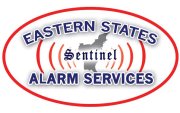 ...The current stats still pose far too much danger to [New York] residents.
Buffalo, New York (PRWEB) February 22, 2012
New York home security has improved miraculously in recent years, as home burglaries have dropped to 335.3 crimes committed per 100,000 people annually from more than 2,000 crimes committed in the late 1970s. But to some New York home alarm system specialists, the current stats still pose far too much danger to the state's residents. And while a good home security system in every home could help deter potential burglars, an alarm system that's paired with a diligent homeowner could eliminate the threat almost entirely.
Installing a state-of-the-art home security system is only the first step. According to New York home security leader Eastern States Sentinel Alarm Services, even the best home security system cannot overcome homeowners who are complacent about their home's security.
The company says that a handful of bad security habits are well-known to undermine the effectiveness of home security systems:
Forgetfulness-
Avoiding system failure is easy, and yet home security systems commonly fail when homeowners simply forget to arm them.
Trust-
It's wonderful to have an open home that's welcoming to friends and neighbors. But a significant percentage of home invasion crimes are committed by perpetrators who have the trust — and the alarm codes — of the homeowner. Don't be careless about giving out security codes.
Complacency-
A five-minute trip to the store that turns into two-hour flat tire fix. A short stroll over to a neighbor's house that turns into a long chat over coffee. Working in the garage with music blaring. There's no reason to live in paranoia, but there's rarely a good reason to leave a home alarm system unarmed.
To learn more about common errors homeowners make, contact Eastern States Sentinel at 716.675.4344 or visit its website at http://www.easternstatessentinel.com.
About Eastern States Sentinel Alarm Services -- The Buffalo-based home security company has been helping homeowners secure their homes from criminal invasion around New York for more than 35 years. The company provides, installs and maintains both residential and commercial systems.
###