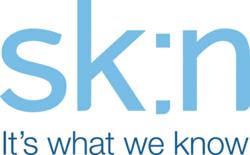 Southampton (PRWEB UK) 17 February 2012
Dr. Samantha Hunt, Medical Director of Southampton clinic, and past consultant to Lancome, has reported a 6.55% rise in Laser Tattoo Removal and an increase in Laser Hair Removal awareness during 2011.
Especially popular with younger women, laser hair removal treatments in Southampton are used by a vast range of people, young and old, male and female. There is a marked increase in male customers recently due to a growing media interest in male grooming and male body image. While the media plays a large role in increasing awareness, Laser hair removal costs in Southampton is also a likely cause. Prices are low enough to suit most pockets, and treatment is suitable for all body areas.
The association of celebrities such as Kim Kardashian with laser hair removal also increases public awareness of Laser Hair Removal in Southampton and indeed globally.
The laser hair removal treatments at sk:n clinics in Southampton are provided using cutting edge technology and fully trained expert dermatologists.
Laser Hair Removal is the most effective method of hair removal available today. Unlike other hair removal systems, the laser hair removal treatments are highly effective and much gentler than IPL treatments or waxing.
For details of laser hair removal costs in Southampton and other information about laser hair removal treatments in Southampton feel free to visit any sk:n clinic or our website -
http://www.sknclinics.co.uk
###