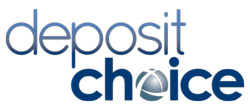 Deposit Choice is being made available to all remote deposit capture players in the industry as a back end processing and settlement solution to support their client facing models.
Nashville, TN (PRWEB) February 17, 2012
Clear Payments, Inc. ("CPI®") and Chexar Networks, Inc. ("CHEXAR®") have developed a comprehensive integrated solution for the seamless processing and clearing of check-to-card remote deposits called Deposit Choice. The new platform enables mobile and remote deposit application providers and their bank, retailer, check casher, and prepaid clients to offer the consumer a choice between loading or depositing a check with delayed provisional availability or with immediate irreversible availability of good funds in a single integrated back end settlement solution.
The new solution has been developed in response to rapid market adoption of reload-able prepaid cards and bank accounts and the resulting mobile banking applications supporting these account products. One of the hottest trends in this arena is the move to add functionality to offer the remote deposit capture of checks. Enabling this consumer to snap a picture of any check and deposit it into their account or load it onto a prepaid card using their smartphone is considered by many to be the biggest game changing feature of the prepaid industry.
Drew Edwards, Chexar Founder and CEO explained that "there are many providers of remote deposit capture technologies to enable the capture and deposit of checks from smartphones in the traditional sense where funds are provisionally made available and often with a delay of several days. Lately, Chexar has been covered up with these providers seeking to access our Good Funds Network to provide for immediate and irreversible funds availability to the underbanked consumer."
Randy Simoneaux, CPI Founder and Chairman added that "the Deposit Choice solution is a joint and integrated offering with our partners at Chexar to enable the players in the remote deposit capture space to offer their consumer a choice of deposit options at the time of the transaction for two different price points, but with a single back end processing and settlement solution integrated with Chexar's Good Funds Network."
Edwards went on to say "CPI has been our partner in the processing and settlement of network transactions for a long time and we turned to them to build this product for the marketplace. Deposit Choice is being made available to all remote deposit capture players in the industry as a back end processing and settlement solution to support their client facing models."
Richard Pinson, CEO of CPI added that "we are delivering a turnkey dual deposit, dual settlement and returns management API that helps standardize a client's entire capture network. Because of the compelling cost and efficiency advantages, we anticipate significant early adoption and Deposit Choice becoming an industry standard interface."
KPMG estimates that there are more than 88 million consumers in the nation considered underbanked, meaning they do not fully utilize traditional banking services, but rather rely upon alternative services such as check cashing and prepaid products. Banks, retailers, alternative financial services providers and consumer companies are rapidly launching product offerings targeting the financial needs of these valuable consumers.
About Clear Payments, Inc.
CPI® is an innovative remote deposit and payments technology company. We specialize in select vertical markets with an emphasis on underserved financial service organizations, prepaid companies, software integrators, large corporate clients and financial institutions. A 100% commitment to these segments has provided CPI a unique opportunity to build proprietary check management applications with segment targeted features and functionality. Consistent performance, proven technology and time tested solutions have allowed the company to grow an impressive list of clients. An emphasis on the underserved check cashing industry has helped CPI develop and lead in the areas of check cashing integration and feature functionality used to support the largest portfolio of underserved clients in the US. For more information, please visit our website http://www.clearpaymentsinc.com or contact Allison Jones at (615) 656-2510.
About Chexar
CHEXAR® is the national leader for technology and solutions that enable clients to cash, deposit or load any check with immediate funds availability. Chexar's solutions provide clients with the ability to truly serve the nation's under-banked population now estimated to be almost 100 million people. The gating factor for these consumers is their need to change all types of checks into cash or value before they can acquire other services including bill pay, money transfers, or prepaid cards.
Chexar's solutions enable any business to convert ANY type and ANY size of check to cash or to immediate credit onto Prepaid Cards or as fee-based deposits into bank accounts and to mitigate the risk of duplicate deposits on all check transactions. The company's one-of-a-kind solutions combine multiple national databases, rules engines, and proprietary technology with redundant 24/7 risk management centers to achieve the industry's highest automated and overall approval rates on any check. Chexar's solutions are deployed across multiple platforms including turnkey point of sale solutions, assisted and self-service kiosk solutions, mobile devices, and full XML integrations. For more information, please visit http://www.chexar.com.
# # #