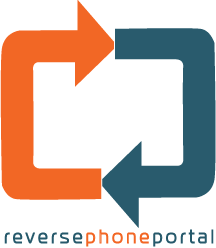 (PRWEB) February 16, 2012
On a mission to provide a service people can rely upon and a search experience to match, the newly launched ReversePhonePortal.com allows users to quickly and easily obtain information about any type of U.S. phone number or name.
"Through our research we have found that the two most common things we see are people asking where they can find a free phone lookup service and people complaining about not getting what they expect when they use such services," said co founder, Matt Nugent.
By partnering with one of the largest records databases in the market, users are provided with an easy to use search experience that supplies basic details for free, with the option of purchasing complete details for an affordable price. Completed reports take only two minutes or less and can include important information such as: name, address, type of phone, carrier details, and more.
"Unfortunately, the market is saturated with websites and advertisers telling people they can look up cell phone numbers for free. These advertisers and businesses are misleading people and failing to clearly state to the user what is free and what is not, resulting in a bad user experience and often the posting of complaints on consumer watchdog sites," Nugent added.
To help satisfy customers' needs and avoid cost confusion, their reverse phone lookup makes it easy for people to understand what is free and what will incur a fee by clearly stating it on every search page below the search box.
Since the lookup service also searches public records, even unlisted numbers that aren't in the phone books can be found. But if no information is available on a person or phone number, the service offers a "no results, no charge" guarantee!
For anyone wanting to learn more about reverse phone lookup services, ReversePhonePortal.com hosts a newly launched blog that serves as an educational and "how to" resource on phone lookup and people search services. The blog also keeps readers up-to-date with news on related topics.
Features new visitors will experience
1. Quick and easy to use service.
Just type in the phone number or name you're looking for into the search bar and have your results pop up in seconds. A completed report with all the details you need takes only two minutes or less!
2. An option to verify which phone numbers and addresses in the report are current.
With people moving and changing their phone numbers, some information can become outdated. Reverse Phone Portal gives users the ability to confirm that the information found is up-to-date.
3. Additional option to run a full background or criminal records checks.
Some situations require more information than just a name or address. If people want to dig deeper, Reverse Phone Portal can provide a background or criminal records check.
4. Accurate records database that is updated daily.
The data provider we use accesses the same databases many government agencies use, which supplies the most correct and current information available.
###