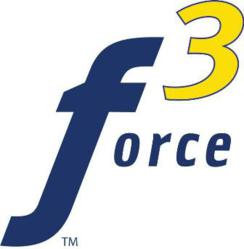 Crofton, Md. (PRWEB) February 15, 2012
Force 3, a leader in delivering innovative data center, collaboration and security solutions, today announced that it was named a Citrix Silver Solution Advisor Partner.
Citrix Systems is a global leader and trusted name in the virtual computing market, encompassing desktop, server and application virtualization, cloud computing and networking technologies. The Citrix Partner Network is comprised of the world's leading technology organizations and has 10,000 members in over 100 countries worldwide.
Silver Partner status with Citrix Systems is based on a combination of completing challenging sales and technical certifications. Citrix's partner program is made up of providers with demonstrated skills and an ongoing commitment to rigorous training. This designation is evidence of Force 3's technical expertise and experience in delivering Citrix technologies and server-based IT solutions.
"Citrix Solution Advisors play an integral role in our business," said Tom Simmons, vice president for public sector for Citrix. "Not only do they help us provide customers with a full suite of virtualization, networking and cloud computing solutions, but they help us enable customers with the increased mobility and security needed to be able to work and play from any location or device. "Citrix is pleased to recognize Force 3 as a Silver Solution Advisor and look forward to a long relationship together".
As a Citrix Silver Partner, Force 3 will now benefit from a range of support services from Citrix, including direct access to Citrix pre-sales support and up to date sales and technical education.
Force 3 will have a dedicated team of accredited Citrix consultants & engineers, all with vast experience in designing and deploying Citrix solutions.
"Force 3 is pleased to announce its relationship with Citrix and the achievement of Silver Solution Advisor," said Mike Greaney, Vice President of Sales at Force 3. "As a Silver Partner, we will increase our ability to offer Virtual Desktop and Server solutions based on the Citrix product range to our customer-base."
About Force 3
Force 3 is the trusted provider of Data Center, Communication and Collaboration, Borderless Networks and Cyber Security services for Federal agencies, Enterprise organizations and their key partners. With headquarters in Crofton, Md. and offices in Herndon, Va. and San Antonio, Texas, Force 3 has a 20-year history of delivering, supporting, and maintaining cost-effective IT products and services. At Force 3, we have a relentless focus on achieving our customers' end goal through innovation, unique solutions and highly trained, passionate people. Our dedication has resulted in being named one of Cisco's Top 5 Federal Gold Partners in America, as well as Federal Virtualization Partner of the Year in 2011. For more information, please visit http://www.force3.com.
###