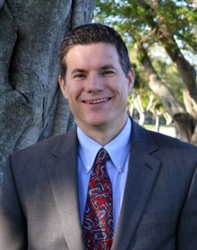 Miami Lakes, FL (PRWEB) February 21, 2012
Inktel Contact Center Solutions, a leading business process outsourcer specializing in inbound and outbound contact center services, is excited to announce the hiring of Alan Mohler as a Site Director. Mohler, an industry veteran, with over 25 years of experience in customer service and contact center management, will be responsible for all contact center operations at Inktel's headquarters.
"With his extensive experience leading contact center teams, Alan is an exciting addition to our operations team at Inktel," stated Ricky Arriola, President and CEO of Inktel. "At Inktel, we are laser focused on providing exceptional service to our client's customers. Alan's ability to identify opportunities for improvement across complex contact center programs puts Inktel in a better position than ever before to provide value-generating solutions for our partners."
Mr. Mohler began his career with Alamo Rent a Car in 1987, where he quickly rose to the ranks of Sr. Manager of Customer Service, responsible for all daily operations of a large inbound customer relations center. His illustrious contact center career continued with stints at other lead organizations including spending almost a decade with American Express, where he was the Director of Telephone Service Center. In this position he led a multi-site cross functional team charged with developing strategies to align, enhance, and measure performance metrics and incentive programs for over 3K customer service reps.
In addition to his tremendous breath of industry experience, Mohler also holds a Masters in Management degree from Nova Southeastern University. Alan is a huge history buff and an avid reader in his spare time.
"I am thrilled to join Inktel. The Company is obsessed with excellence and creating a positive work environment," Mohler said. "The opportunity to work with an organization with a proven track record of growth through producing long-lasting results for their partners is incredibly exciting!"
About Inktel Contact Center Solutions
Inktel Contact Center Solutions is a leading business process outsourcer specializing in inbound and outbound contact center services. As one of the top outsourcers in the United States, Inktel provides Contact Center services through voice, email, chat and social media to many Fortune 500 companies, government agencies, national not-for-profits and other leading organizations. The rapidly growing organization has received multiple awards and recognition including the "Best Company to Work For" in all of Florida, the "Best Place to Work" in South Florida for three years in a row and one of the "Best and Brightest Companies to Work For" in America. Inktel is headquartered in Miami, Florida, with additional operations in Chicago and Ft. Lauderdale, among others. Company news and background information are available at http://www.inktel.com or call 1-888-4-INKTEL.
###