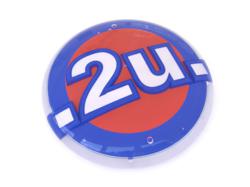 (PRWEB UK) 17 February 2012
Sony Music, the American subsidiary of Japanese technology giant Sony Corp., appears to have settled the furor surrounding the pricing of two Whitney Houston albums available on Apple iTunes.
Sony, who are the world's second largest record company, have apologised in a statement issued to BBC news, saying that the albums were "immediately corrected' after the company discovered that they had been "mistakenly priced" and both have returned to their original price of £4.99.
Both Sony and Apple were heavily criticized for cashing in by increasing the price of the late singer's albums, 'Whitney Houston - Greatest Hits' and 'The Ultimate Collection', from £4.99 to £7.99 on iTunes. Fans reacted swiftly to the price change, which occurred less than a day after the pop icon's passing on Saturday 11th February, by posting complaints on Twitter describing the increase as 'shameful'.
The apology and price correction by Sony should hopefully spare Apple some embarrassment as it appeared fans thought they were also the culprits. The iPhone manufacturer has experienced a huge surge in download sales of the singer's hits since the weekend as the legendary pop diva, who was described as having 'The voice of an Angel', topped the Apple iTunes Most Downloaded Song Chart with her 1992 smash hit 'I Will Always Love You'.
Although Sony have not given any explanation as to how the pricing error on the Whitney Houston albums came about; some industry experts think it could have been more down to automatic pricing algorithm software than greedy record executives.
In a report by Forbes, reporter Tim Worstall says, "I'd prefer to believe it was the software, not the people," He adds "If sales are low, lower the price. If sales are high, raise the price. So it could have been the very flood of people buying the music in memoriam that led to the price rise: rather than the expectation of the flood which led to the decision to raise the price."
Whitney Houston's version of 'I Will Always Love You', originally sung by Dolly Parton, is also predicted by industry experts to enter the UK Top Ten Singles Chart this week along with some of her other most renowned releases and her Greatest Hits should be in the Top Ten Albums.
Katy Perry, is however, expected to top the Most Downloaded Song on iTunes with her new single 'Part Of Me' which is thought to be about her split from Russell Brand, focusing on life when a love relationship ends.
For more news and information visit iPhone and gadget insurance comparison specialists http://www.2u.co.uk.
###