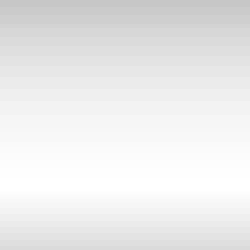 (PRWEB) February 16, 2012
Sources at Nuclear Energy Insider announced today that in April representatives from US Congress, Senate, NRC, National and International Utilities as well as global nuclear technology providers will make up an audience of 350+ attendees at the world's largest Small Modular Reactor Conference in Columbia S.C.
Tennessee Valley Authority's Supply Chain Director, Duane Olcsvary stated this meeting is a "must-do conference for those interested in learning about this very promising technology" as the political debates from NRC, Senate and Congress which take place at the conference were backed by real financial muscle and economically viable technologies from vendors such as MPower Generation, SMR LLC, NuScale Power and Westinghouse to push projects like TVA's Clinch River Site forward from 2012.
With the US Department of Energy announcing over $700 million of dedicated SMR funding, TVA perusing with the deployment of a fleet of SMRs and South Carolina's Savannah River Site moving ahead to deploy 2 SMRs in the upcoming years – this industry is booming and clearly holds the key to kick starting the US nuclear renaissance by injecting $Billions into the US nuclear supply chain.
Due to this the impact of SMRs on the industry is huge. In response to this SCE&G, Savannah River Site and Nuclear Energy Insider have joined efforts to produce this year's SMR Conference in Columbia SC on the 24-25 April. In 2011 the group originally organised the event and the conference sold out in just 8 weeks – this year the size of the conference has doubled to allow a larger exhibition and conference room to house the 350+ attendees.
The meeting will bring together the global SMR community – including attendees and expert speakers from Europe, Asia and across the USA to work together in order to build an efficient and economical SMR strategy that mitigates regulatory, technical and operational risks. The meeting is of such importance to the industry that many key contracts, investment and partnerships in the SMR community are forged at this event.
Mike Navetta, Director of Government Services for US vendor SMR LLC, stated "The SMR conference in Columbia was an unequivocal success. The turnout was fantastic and the political support delivered by the Congressional delegation was surprisingly strong". This makes the 2nd Annual Small Modular Reactor Conference in Columbia SC the only conference in the nuclear calendar that attracts the right decision makers from central government, national utilities, reactor vendors and key specialists that have the political, economic and technological influence to truly push this $billion dollar industry forward in the USA.
This year's event has already grown rapidly and now includes 3 full days of business development, including a 2 day conference, 2 exclusive SMR workshops and 2 unique tours to SMR deployment sites throughout the South East of the US. Some 120+ attendees have already secured their place, including senior representatives from across the globe including Areva, B&W, China Resources, Dominion, Exelon, GDF Suez, KEPCO, RWE, Savannah River Site, SCE&G, Shaw, SMR LLC, US NRC.
To find out more about the conference you can download all of the information including the full agenda, details of tours, workshops and site visits as well as exclusive discounts here - http://www.nuclearenergyinsider.com/smr/conference-event-brochure.php
# # #