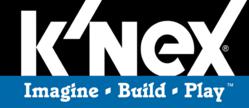 K'NEX President and CEO Michael Araten said, "We are happy to give back to our K'NEX and Top Gear fans who have shown such great support for us over the past few years."
Hatfield, PA (PRWEB) February 15, 2012
K'NEX Brands, the only US construction toy company focused on Building Worlds Kids Love™, is pleased to announce the launch of K'NEX'S Top Gear DVD Bundle Sweepstakes. From February 15, 2012 at 8:00am EST through February 29, 2012 at 3:59pm EST, K'NEX fans can enter for their chance to win a Top Gear DVD Bundle, comprised of Top Gear Seasons 10-16 and the complete first season of the hit U.S. show, Top Gear. Top Gear's popularity continues to grow stateside; the original version of the program airs on BBC AMERICA and the U.S. version debuted in 2010 on the HISTORY channel, and is now in its second season.
Entrants can enter once per day either through the K'NEX Facebook page (which links to the K'NEX 20th Anniversary Celebration page of the Knex.com website), or directly through KNEX.com. Contestants must be 18 years or older to enter. Please see official rules for details. http://www.knex.com/20thanniversary/20BigPrizes/topgear.php
K'NEX President and CEO Michael Araten said, "We are happy to give back to our K'NEX and Top Gear fans who have shown such great support for us over the past few years."
For more information, to view official rules and to enter the sweepstakes visit http://www.knex.com/20thanniversary/20BigPrizes/topgear.php. No purchase necessary.
About K'NEX Brands
Founded in 1992, K'NEX Brands, the world's most innovative construction toy company, was established to make and sell what has become one of the world's leading integrated construction systems for children. Winner of over 200 international awards and recognitions, K'NEX is America's building toy company focused on Building Worlds Kids Love, and encourages youngsters to "imagine, build and play." Since 1992, The Rodon Group, a subsidiary of K'NEX Brands, L.P., has manufactured over 30 billion parts for the K'NEX building toy system. For more information, please visit http://www.knex.com or http://www.rodongroup.com.
About Top Gear
Top Gear, which premiered in the UK in 1977, is consistently BBC TWO's most-watched program in the UK. Top Gear also reaches over 150 million households globally and made its stateside debut on BBC America in 2007. One of the BBC's premiere brands, Top Gear, the magazine, is the leading car publication in the UK, and the global road tour, Top Gear Live, continues to be a global success.
About BBC Worldwide Americas:
BBC Worldwide is the main commercial arm and a wholly-owned subsidiary of the British Broadcasting Corporation (BBC). BBC Worldwide Americas brings together all of BBC Worldwide businesses across North and South America. The company exists to maximize the value of the BBC's assets for the benefit of the UK license payer, and invests in public service programming in return for rights. The company has seven core businesses: Channels, Sales and Distribution, Content and Production, Consumer Products, Digital Media, Magazines, and recently formed Brands, Consumers & New Ventures. Under these businesses fall two key brands in the U.S. – digital cable channel BBC America and a bi-coastal production arm responsible for the smash hit Dancing with the Stars for ABC.
###