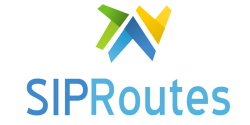 We added tremendous value to our business by partnering with you today. This gives control freaks like me a tremendous happy comfortable feeling. You guys are really great.
Raleigh, NC (PRWEB) February 17, 2012
SIPRoutes.com has developed a game-changing service for facility-based carriers, CLECs, ITSPs, Hosted and SIP Trunking VoIP Providers, and Web 2.0 VoIP applications. The service and platform are designed around a simple concept. Transparency, access, and control. By integrating with over 30+ Tier 1 US carriers including all RBOCs, Large CLECs, Rural CLECS, Wireless, and CableCo interconnects, customers now have access to every major vendor via one normalized and completely configurable real-time environment. All with no commitments or license fees.
SIPRoutes.com has also pioneered a new way to source SIP Voice Termination by removing the barrier to entry of high cost premise based least cost routing solutions, providing a solution that allows customers to administer vendor management and selection in real-time. Designed for voice telecommunication providers, SIPRoutes .com allows instant access to every major US SIP provider through one platform. Whether the service is utilized as another vendor in an existing least cost routing strategy, or used as the primary least cost routing platform, the SIPRoutes.com Cloud-Based system service can integrate into any existing infrastructure.
By moving the service from costly on-premise equipment to a cloud-based routing application, the solution simplifies a least cost routing strategy and eliminates the management of complicated routing algorithms, multiple formats, billing policies, and contracts. All carriers are normalized from signaling to billing type, consistent across every vendor.
The SIPRoutes.com solution aims to solve problems traditional wholesale SIP providers never address. This includes free LRN dipping services, LRN billing and routing, failover settings to manage call success rate, real-time rating of calls, complete access to all SIP signaling (down to the vendor point of presence for trouble management), and vendor selection in real-time.
The SIPRoutes.com solution is consistently adding new interconnects and networks while optimizing the service to increase control and quality. With proactive management of the network, SIPRoutes.com is designed to route around vendor specific geographical or localized quality issues. With access to every major SIP interconnect point, along with real-time management and analytics, the service provides the highest quality while reducing trouble tickets and support costs for failed or problem calls. With a suite of online tools, customers have complete control over their vendors. Opt-in and opt-out any carrier, manage and set price caps, manage Post Dial Delay, and configure failover settings.
With over 30+ backbones and 5 million routes to choose from in an easy to use and intuitive web UI, overall costs for SIP Termination are reduced by as much as 60%, while providing more control and flexibility. This eases the expense of managing vendors, contracts, commitments, pricing updates, and inconstant methods of service delivery.
SIPRoutes.com specializes in cloud voice applications and SIP Termination services including route optimization, least cost routing, and signaling and media normalization.
###