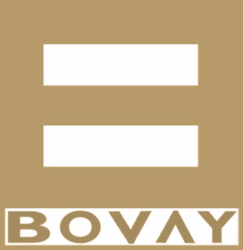 Houston, Texas (PRWEB) February 15, 2012
The owners of One Stop Green, a Texas based international organization and online retailer for green, energy efficient products and services announced a change in ownership of Bovay Engineers, Inc. an engineering firm that has been providing its services since 1946. As a full-service, multi-discipline consulting firm offering a complete range of technologies with specializations in Mechanical, Electrical, and Plumbing design services which includes HVAC, Security Systems Technology, Assessments, Energy Efficiency and Construction and Project Management. Bovay has provided services to private clients, public agencies, and even the federal government.
One Stop Green originally took an interest in Bovay because of their work with LEED Projects along with their Commissioning and Energy Management services. Bovay's expertise encompasses many markets including aviation, institutional, higher education, K-12, local government, healthcare, industrial, and even federal projects. An in-depth knowledge of a variety of industries has resulted in successful, award-winning projects and Bovay's portfolio represents a diverse range of qualifications in various markets. Bovay's typical projects include new facilities, expansion of existing facilities or renovation projects and can be described as building improvements or energy management consultants specializing in chillers, heating and ventilating systems, mechanical, HVAC, electrical, as well as utilities and environmental systems.
The new ownership will maintain the historic Bovay name with one small change to Bovay Engineers International. Bovay will also continue to maintain its HUB and Minority status and have moved their offices to 9100 Southwest Freeway (Suite 201) between South Gessner and Beechnut in Houston, Texas. The Bovay telephone number and employee email addresses have remained the same and much of the original staff has remained intact along with some new team members who contribute to the most talented architectural engineering and design firm in Houston.
Contact:
Carlos Sera
http://www.BovayEngineers.com
O: 713.668.6641| C: 713.562.0560
###