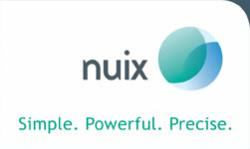 Washington, DC (PRWEB) February 15, 2012
Nuix, a worldwide provider of information management technologies, including eDiscovery, information governance and electronic investigation, has released its 2012 trends video commentary "Nuix Reflects on LegalTech 2012 with Perspectives on Big Data." In the video, Nuix engages attendees and maps out how organizations can successfully ride the tidal wave of electronic information sweeping through global organizations by taking a more proactive approach to data management.
"What I see eDiscovery doing in the legal world is transforming unstructured data from being a negative thing to a positive thing," said former Director of MIT Media Lab, Frank Moss. "This is not only happening in the legal world, but it is happening in health, education, and all areas of the economy."
The staggering volume of new information generated, shared and stored by global organizations each day is making it inevitable that corporations have to eliminate the ROT (redundant, obsolete and trivial data) through defensible deletion. Nuix's Defensible Deletion solution streamlines the categorization of data to identify information that offers no business, operational or legal benefits, and can therefore be deleted. Once sensible and effective policies are in place to manage corporate data, organizations can begin to realize the true value behind this wealth of stored information.
"By abolishing redundant, outdated and trivial data, organizations will slash cost and risk from their bottom line," said Nuix CEO Eddie Sheehy. "This is also the first step to being able to actively mine and interrogate the important data that remains to extract maximum business value from it."
Nuix is a leader in developing software solutions designed for large organizations that want to accelerate the creation and implementation of information governance and Big Data management strategies across their operations.
About Nuix
Nuix is a worldwide provider of information management technologies, including eDiscovery, electronic investigation and information governance software. Nuix solutions scale to meet the needs of the smallest or largest organizations, making it faster and easier to undertake investigations and data management activities, no matter the size or complexity of the data sets. Nuix customers include the world's leading advisory firms, litigation support providers, enterprises, government departments, law enforcement agencies, and all of the world's major corporate regulatory bodies.
# # #