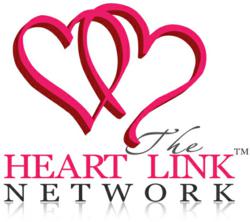 Our dream is to touch the lives of women around the world. The world is better when women are linked in wonderfully positive and inspiring ways." Dawn Billings, CEO and Founder The Heart Link Women's Network
(PRWEB) February 17, 2012
The Heart Link Network Women's Network is proud to introduce their newest leader Norma Joslin who lives in Playa Hermosa, Guanacaste, Costa Rica.
Norma Joslin has a great heart for helping women in Costa Rica and hopes to bring to them more networking, education and business resources.
"We are thrilled to assist, inform and encourage the women of Costa Rica in any way possible," says Dawn Billings, CEO and Founder of The Heart Link Women's Network. "Through our non-profit organization Charitable Heart.org, we want to serve the women of Costa Rica in ways that uplift, encourage and honor their cultures, their aspirations and their dreams."
Women in business will meet with greater acceptance in Costa Rica than in other Latin American countries. According to Costa Rica Business Etiquette and Culture, Costa Rica also ranks lower on masculinity (21) than other Latin countries (48) which indicates a low level of differentiation and discrimination between genders. In this culture, females are treated more equally to males in all aspects of society. This low Masculinity ranking may also be displayed as a more openly nurturing society.
"At The Heart Link Network we are committed to serving women around the world. We believe that through connection, respect, honor, and trust, we can build lasting and meaningful relationships with women to help support and encourage women to live the dreams in their hearts," states Billings. "When I launched The Heart Link Women's Network in March 28, 2008, it was only a dream that we could touch the hearts of women around the world. Now, not quite four years later, we have locations across the U.S., Canada, Australia, we have sponsored women in Pakistan, Indonesia and now Costa Rica. Dreams really do come true, and at The Heart Link Women's Network, we are dedicated to doing all we can, to help connect and encourage women around the world."
###