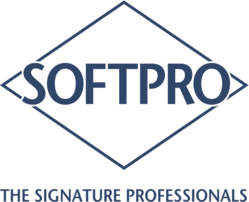 Westlake Village, CA (PRWEB) February 16, 2012
Softpro will present its SignDoc family of software including SignDoc Mobile, its mobile electronic signature solution, during HIMSS in Las Vegas, NV from February 21-23, 2012, Booth G13120. Softpro's mobile esigning software enables healthcare facilities to extend the use of paperless processes to remote environments. Patients and healthcare providers can esign anywhere and with the device of their choice, including: iPads, Android or Windows tablets, signature pads as well as signature alternatives including click-to-sign, fingerprints, and photographs.
Today, Softpro is used in a number of healthcare applications: Patients electronically sign consent forms, physicians annotate and esign patient records, and a patient's electronic signature is verified against a reference signature in order to reduce fraud.
SignDoc Family of E-Signature Products
Softpro offers stand-alone e-signature software as well as software developer kits (SDK) that enable organizations to tightly integrate e-signature capabilities into an existing application. The SignDoc Family of e-signature products include:
SignDoc Web - designed for browser-based esigning.
SignDoc Mobile - enterprise-class esign-on-the-go solution.
SignDoc Desktop - out-of-the-box, thick client, esignature solution.
SignDoc SDK - enables users to esign documents within an application.
SignWare SDK - gives users the option to capture and verify esignatures within an application.
About Softpro
The Softpro Group is a world leader in developing and marketing products and solutions for the digital capture, management and verification of signatures. Softpro's fastest growing line of business is its E-Signing solutions. Softpro produces E-Signing software that ranges from Software Developer Kits to a complete platform for Web-based signing. E-Signing solutions have proven to lower costs, accelerate business processes, eliminate errors, and protect documents against manipulation. E-Signing with Softpro is environmentally friendly and thus supports Green initiatives and corporate social responsibility programs.
Link to: Blog or Corporate Site.
###