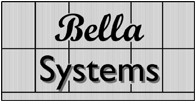 Spring Lake, NJ (PRWEB) February 16, 2012
Bella Systems, custom closet and home storage solution designers based in Monmouth County New Jersey, have announced the first franchise of their operation. The agreement allows the new Bella Systems Philly to market the firm's services throughout the Philadelphia region.
The Bella Systems website notes the company is an innovation leader when it comes to adapting 3D design software allowing home owners to conveniently visualize a maximum range of storage space solutions.
Joe Lonardo, founder and CEO of Bella Systems, adds that the firm's use of premium building materials and exemplary customer service likewise contribute to its success. "We are able to expand because of our excellent reputation within the industry," says Lonardo. "But our state of the art approach to interior space design also gives us a technological edge."
For Carolyn Francis, owner and operator of the new Philadelphia franchise, the key selling point was her own instinct as an interior design expert—and Bella Systems' impressive commercial success. "Prospering in a down economy is the ultimate test. Bella Systems' ability to win contracts in a highly competitive market speaks volumes."
About Bella Systems
Bella Systems provides free quotes to prospective clients. This includes a visit by a design professional resulting in a 3D color rendering of the proposed custom closet or storage solution. Most installations can be completed within 1-2 days, depending on the size and complexity of the project. The results transform spaces while enhancing homes.
For more information on Bella Systems and its franchise opportunities visit them online at http://www.Bella-Systems.com or phone (732) 413-8722.
###